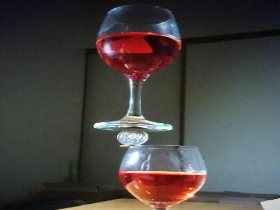 Random good picture Not show
1, Cynthia's still working on her thesis.
2, Donald's been given an extension to finish his thesis.
3, This thesis will need all your concentration.
4, I'm still doing research for my thesis.
5, There is no empirical evidence to support his thesis.
6, She completed an MSc by thesis.
7, Her thesis is on Italian women's literature.
8, These latest findings support the thesis that sexuality is determined by nature rather than choice.
9, Your thesis wouldn't get across if you used too many technical terms in it.
10, His thesis is being finished off.
11, How well does this thesis stand up to close examination?
12, He wrote his doctoral thesis on contemporary French literature.
13, He's doing a doctoral thesis on the early works of Shostakovich.
14, Their main thesis was that war was inevitable.
15, This thesis led to a radical reshaping of Labour policies.
16, Their main thesis was that the rise in earnings was due to improvements in education.
17, This revisionist thesis departs even further from Marxist assertions.
18, Students must submit a thesis on an agreed subject within four years.
19, He's got an extension to finish writing his thesis.
20, He advanced the thesis that too much choice was burdensome to people.
21, That topic falls outside the scope of this thesis.
22, He's been pegging away at his thesis for months.
23, She is writing a thesis on Irish legend and mythology.
24, This thesis does not stand up to close inspection.
25, She's making steady progress with her thesis.
26, To be specific ,(http://sentencedict.com/thesis.html) the argument in your graduation thesis is logical.
27, The candidate must submit two bound copies of his or her thesis.
28, Have you decided on a working title for your thesis yet?
29, They all accredited him with the true authorship of this thesis.
30, Candidates for the degree are required to submit a 30 000-word thesis.
More similar words:
hypothesis,
on the side,
hesitate,
resist,
resistance,
these,
chest,
catches,
all the same,
on the spot,
the same as,
as is,
beside,
resign,
design,
for the sake of,
just the same,
in the shape of,
besides,
designs,
assist,
persist,
insist,
subsist,
crisis,
at the same time,
design for,
designer,
resident,
consist.