Meaning: n. a card or badge used to identify the bearer.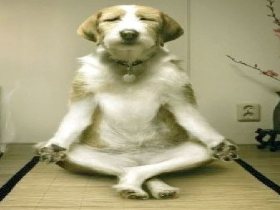 Random good picture Not show
(1) His I.D. is obviously fake.
(2) You need a birth certificate, plus a photo I.D.
(3) Number one I d aim a boot at his gonads.
(4) The guards demanded to see her I.D. before they allowed her in the building.
(5) He knew the local C.I.D. and it was said he could sniff a copper out a mile away.
(6) I d then be happy that Leeds could compete against any type of side.
(7) Tickets are $ 14 for general admission; students pay only $ 4 with I. D. Call 298-5806 for more information.
(8) Number 2 I d arrange a nice welcoming committee in turkey for him.
(9) I was previously commenting that I d like us to score another and break the 2 goal hoodoo.
(10) The insecurity was so high, I used to do everything that came my way. If I started my day at 8am, wrapped up three shoots by 4pm and had nothing to do after that[Sentencedict.com], I'd get worried that I was jobless!
Jeetendra

(11) If I told you I've worked hard to get where I'm at, I'd be lying, because I have no idea where I am right now.
Jarod Kintz

(12) I d have thought this is a massive boost for the lad, and thoroughly deserved too.
(13) And I need to see your student I.D.
(14) Forgot to check their caller I.D.
(15) Notice how the business cards all have a headline and work the A.I.D.A. formula?
(16) So the elevator speech is ultimately a 30-second or less explanation (in A.I.D.A. style) that persuades the other person to "buy into" your vision.
(17) A: Can I see your (ticket/ I.D.*/ driver's license), please? B: Here you are.
(18) You need to show your I.D. when you borrow a book from the library.
(19) But officials at U.S.A.I.D., the World Wildlife Fund, and the Wildlife Conservation Society, all of which had been connected to the program, offered no information about ADMADE, which ended in 2000.
(20) Gaines orders Mandy to handle Bridgit's request for an additional million dollars as payment for the delivery of Martin Belkin's I.D. card.
(21) Then came a wave of relief: I didn't need I.D. The right to have nothing in your pocket is a great little freedom.