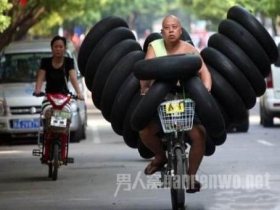 Random good picture Not show
1 Nicky was rushed to hospital with concussion.
2 He was rushed into hospital with concussion.
3 He was carried off the field with slight concussion.
4 The ground shuddered and heaved with the concussion of the blast.
5 The patient is suffering from severe concussion following a blow to the head.
6 He was taken to hospital with concussion.
7 He was taken to the hospital with a concussion.
8 I had a concussion and a lot of scrapes and bruises.
9 She suffers from brain concussion.
10 He came away with a severe concussion,[www.Sentencedict.com] but two other passengers were killed.
11 The concussion blew him off his seat and shattered the window.
12 Drinan suffered a concussion, a broken left hip, a broken left foot and a bruised lung in a Saturday crash.
13 Nine police were taken to hospital, one with concussion, and 18 others had minor injuries.
14 Tense soldiers detonated concussion grenades in an effort to disperse the crowds.
15 He was found to have a mild concussion.
16 The concussion of the exploding wave drove me down like a steam hammer.
17 He had received a fractured skull and concussion and was for many days in a coma.
18 He was rushed to hospital with cerebral concussion and a smashed-up face.
19 Even if the shrapnel misses, the concussion will knock you down.
20 I was in bed for a week with concussion and the doctor said at first he thought I'd got a broken pelvis.
21 Sometimes, a player who suffers a concussion is really out of it.
22 Concussion rings sprang away from the muzzles in the high humidity.
23 He's been a bit dizzy and confused since the accident. Do you think it's mild concussion?
24 The jockey collided with a pedestrian, knocked himself out and is sidelined with concussion.
25 And they were unlucky to have hooker Malcolm Thomason carried off with concussion midway through the half.
26 I went to the doctor and he agreed that it was like a concussion and that I should go home.
27 And Eve's in a hospital ward with broken ribs and concussion and all kinds of things.
28 Borders, 47, who was in fair condition, suffered a concussion and swelling to the right arm and left eye.
29 He was treated at Sonoma Valley Hospital for neck pain and a mild concussion, and released.
30 This means it avoids rotational forces on its brain, which tend to shear neuronal connections and cause concussion.
More similar words:
discussion,
concession,
conclusion,
in conclusion,
confession,
congressional,
draw a conclusion,
concurrent,
session,
mission,
passion,
emission,
admission,
permission,
recession,
commission,
missionary,
impression,
compression,
profession,
commissioner,
expression,
depression,
aggression,
transmission,
professional,
conception,
conversion,
convulsions,
concentration.