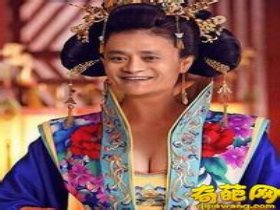 Random good picture Not show
1. Blood thinners. Medications called anticoagulants help decrease your blood's ability to clot and reduce your risk of developing blood clots. Anticoagulants include heparin or warfarin (Coumadin).
2. If you are taking Coumadin (warfarin) or other prescription drugs, or if pregnant or nursing, consult your healthcare practitioner before using this product.
3. In addition we expect the coumadin, this drug is much more efficacious in preventing thrombosis in patients with atrial fibrillation and it has significantly less side effects.
4. For people who have atrial fibrillation, the medications warfarin (Coumadin) or dabigatran (Pradaxa) may help prevent blood clots, which can cause a stroke.
5. Tagamet HB and Coumadin can interact in a way that, in severe cases, may cause internal hemorrhaging and bleeding from the mouth, nose, rectum and urinary tract.
6. Pregnancy: Coumadin is contraindicated in women who are or may become pregnat because the drug basses through the placental barrier and may cause fatal hemorrhage to the felus in utero.
7. On important aspects of Coumadin therapy is to maintain the level of your ...Which means that your blood is "too small", and place it in the risk of bleeding.
8. Precautions: the herb should not be taken by people who are hypersensitive to salicylates (aspirin). Those who take warfarin (Coumadin) or any blood-thinning medications should not use Wintergreen.
8. Sentencedict.com try its best to collect and create good sentences.
9. There is one drug whose reportedly serious complications are not publicized nearly enough, in my opinion: the blood-thinner Coumadin (warfarin).
10. But if they're also taking the widely prescribed drug Coumadin , they're at risk.
11. Patients who are at high risk probably need to be on Coumadin or dabigatran and definitely I think we are going to use those two agents interchangeably.
12. Prothrombin time and International Normalized Ratio should be carefully monitored in patients concurrently administered ISTODAX and Coumadin derivatives.
13. However, if you take ginkgo with Ibuprofen or any blood thinners (such as Coumadin or aspirin), this can enhance the anticoagulant properties of these medications.
14. One warning: If you're taking any kind of blood thinner, such as Coumadin (warfarin), avoid this one; you could wind up with bruising.
More similar words:
trading account,
madia,
madison,
nomadic,
nomadism,
armadillo,
madding,
james madison,
plasma display,
ladin,
lead-in,
lading,
wading,
shading,
read in,
lead in,
fading,
grading,
saladin,
loading,
reading,
trading,
heading,
paladin,
goading,
beading,
tread in,
blading,
evading,
leading.