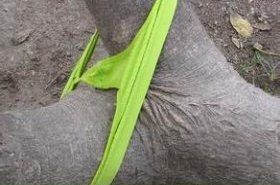 Random good picture Not show
1. Hope is a good
breakfast
, but a bad supper.

2. He that will have a hare to
breakfast
must hunt overnight.

3. A clear fast is better than a dirty
breakfast
.

4. Laugh before
breakfast
you'll cry before supper.

5. An hour in the morning before
breakfast
is worth two all the rest of the day.

6. I always have a boiled egg for breakfast.
7. He poached an egg for breakfast.
8. I had three pieces of bread for breakfast this morning.
9. He brought her breakfast in bed on a tray.
10. A fabulous breakfast matters more than anything else.
11. We have breakfast on the balcony in summer.
12. She sent back her breakfast tray untouched.
13. We had poached eggs for breakfast.
14. How about a quick swim before breakfast?
15. All happiness depends on a leisurely breakfast!
16. Come on,(sentencedict.com)[Sentencedict] wake up - breakfast is ready.
17. He questioned her next morning over the breakfast table .
18. I am going to have breakfast with Carrie.
19. I have toast and marmalade for breakfast.
20. We ate a hearty breakfast before we set off.
21. Would you clear away the breakfast things?
22. I gobbled down my breakfast and ran out of the house.
23. We had gruel for the breakfast.
24. Downstairs there's a breakfast room and guests can relax in the cosy bar.
25. Breakfast is provided at no extra charge.
26. They were having breakfast when I arrived.
27. I had a piece of toast for breakfast.
28. After breakfast they played while I cleared up.
29. Don't use up all the milk, we need some for breakfast.
30. We washed some bread down with a glass of milk for breakfast.
More similar words:
break,
break out,
break up,
break off,
outbreak,
break in,
break away,
breakdown,
break down,
break into,
breast,
break through,
speak for,
fast,
bread,
wreak,
breath,
streak,
breadth,
breathing,
out of breath,
fashion,
old-fashioned,
fascinating,
all of a sudden,
breed,
fibre,
peak,
breeze,
sneak.