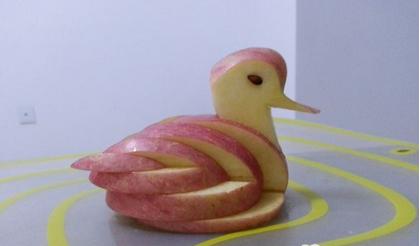 Random good picture Not show
1. A cold breeze was blowing hard .
2. Her long skirt billowed in the breeze.
3. A light breeze came off the sea.
4. The leaves rustled in the breeze.
5. A light breeze ruffled the surface of the lake.
6. A breeze wafted the scent towards us.
7. The lamp swung in the breeze.
8. The breeze blow blew, has blown off me long for your.
9. The trees swayed gently in the breeze.
10. She let the gentle breeze cool her face.
11. The coloured flags are fluttering in the breeze.
12. A fresh breeze puffed across the lake.
13. Don't think that learning Dutch will be a breeze.
14. The curtains billowed in the breeze.
15. The grass is rippling in the breeze.
16. A stiff breeze made the sails bag out.
17. The banner fluttered in the breeze.
18. A breeze rippled the surface of the pond.
19. A cool breeze brushed his face, ruffling his hair.
20. A gentle breeze wafted the scent of roses in through the open window.
21. The rope dangled in the breeze.
22. Her chiffon skirt was fluttering in the night breeze.
23. The red flags were riffled by the breeze.
24. Very need you, just like the dandelion need the breeze.
25. We soon see a field of wheat undulate in the breeze.
26. The scent of the flowers was wafted to us by the breeze.
27. Oh, How much I miss you! If the passionate refreshing breeze knows my heart, it can tell you that I miss you and care you for my life's time. If graceful white cloud knows my heart, it can tell you I love you and would be together with you forever.
28. I pray for the swan goose, the moonlight and the spring breeze forthousands of times, wishing the swan goose can bring my miss toyou; the moonlight can convey my greeting to you ; the spring breeze can send my care to you!
28. Wish you will love sentencedict.com and make progress everyday!
29. He saw the weathervane spinning madly in the powerful breeze.
30. There is a breath of spring in the gentle breeze.
More similar words:
freeze,
squeeze,
break,
breast,
break off,
break out,
break in,
break up,
break down,
break away,
tree,
free,
break into,
breathing,
three,
agree,
Greek,
greet,
out of breath,
free of,
screen,
freely,
street,
agree on,
set free,
preempt,
agree to,
break through,
disagree,
free from.