Similar words:
out of breath,
thing,
nothing,
anything,
clothing,
nothing but,
writhing,
anything but.
Meaning: [briːðɪŋ] n. the bodily process of inhalation and exhalation; the process of taking in oxygen from inhaled air and releasing carbon dioxide by exhalation. adj. passing or able to pass air in and out of the lungs normally; sometimes used in combination.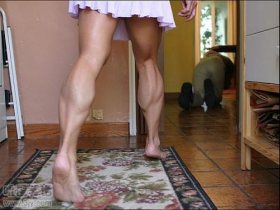 Random good picture Not show
1. The doctor listened to his breathing and checked his pulse .
2. She was fast asleep, breathing evenly.
3. For most of us breathing is automatic.
4. You notice that your breathing has speeded up a bit.
5. I nearly suffocated when the pipe of my breathing apparatus came adrift.
6. He sucked hard for air to keep breathing.
7. She felt sick from breathing in paint fumes.
8. Good breathing is slow, rhythmic and deep.
9. From his slow walk and laboured breathing, Ginny realized he was far from well.
10. His skin was dry and hot, his breathing rapid and jerky.
11. You can often save a person's life by breathing into his mouth.
12. I wanted a little breathing space between jobs.
13. His breathing was deep and regular.
14. The divers checked their breathing apparatus.
15. He is breathing down our necks.
16. In breathing the chest muscles expand the rib cage and allow air to be sucked into the lungs.
17. The patient was perceived to have difficulty in breathing.sentencedict.com
18. Yoga involves breathing exercises, stretching, and meditation.
19. His breathing was laboured, and he could hardly speak.
20. The astronauts have special breathing apparatus.
21. They were both breathing hard from the steep climb.
22. Her breathing slowed and she fell asleep.
23. Climbers may experience difficulty breathing in the rarefied air at high altitudes.
24. "I'm all right," Max said weakly, but his breathing came in jagged gasps.
25. Her breathing became steady and she fell asleep.
26. She has difficulty breathing.
27. She tried to quieten her breathing.
28. He hated wearing a tie - he felt it constricted his breathing.
29. As a general rule, all muscular effort is enhanced by breathing in as the effort is made.
30. When you are ready to finish the exercise, gradually deepen your breathing.
More similar words:
out of breath,
thing,
nothing,
anything,
clothing,
nothing but,
writhing,
anything but,
something,
everything,
creating,
something of,
something else,
something like,
leather,
feather,
death,
break,
thin,
breast,
think,
beneath,
break up,
break off,
break out,
break in,
within,
break away,
break down,
think up.