Synonym:
accept,
approve of,
assent,
comply,
consent.
Antonym:
differ,
disagree,
object.
Similar words:
agree on,
agree to,
disagree,
agree with,
agreeable,
greet,
Greek,
the greenhouse effect.
Meaning: [ə'griː] v. 1. be in accord; be in agreement 2. consent or assent to a condition, or agree to do something 3. be compatible, similar or consistent; coincide in their characteristics 4. go together 5. show grammatical agreement 6. be agreeable or suitable 7. achieve harmony of opinion, feeling, or purpose.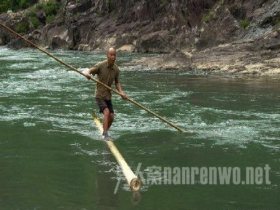 Random good picture Not show
1. Friends
agree
best at a distance.

2. Two dogs over one bone seldom
agree
.

3. Two of a trade can never
agree
.

4. Two of a trade seldom
agree
.

5. If you
agree
to carry the calf(sentencedict.com), they'll make you carry the cow.

6. Two of a trade seldom [never]
agree
.

7. I agree with you to a certain degree.
8. I agree. It's for the birds.
9. I very much agree with the prime minister.
10. Young people and older people do not always agree.
11. In the main, I agree with Edward.
12. 'Do you agree?' 'Indeed I do / Yes, indeed.'
13. When he said that, I had to agree.
14. This is a sentiment I wholeheartedly agree with.
15. Verb and subject must agree in person.
16. I don't agree with Philips on many things.
17. He was fool enough to agree.
18. In her inebriated state, she was ready to agree to anything.
19. I need the money. And besides, when I agree to do something, I do it.
20. He refused on principle to agree to the terms of the treaty.
21. It was unwise of you to agree to that.
22. The club members did agree to modify their recruitment policy.
23. Experts cannot agree on the causes of criminal behaviour .
24. I agree things look difficult, but the situation is far from irretrievable.
25. Two cats and a mouse, two wives in one house, two dogs and a bone, never
agree
in one.

26. She pulled off a great coup in getting the president to agree to an interview.
27. Arthur has some strange ideas, but on this occasion I'm inclined to agree with him.
28. Changes are being made here which go against my principles and I cannot agree with them.
29. With respect to your proposal, we are sorry to say that we cannot agree to it.
30. I had to use a little gentle persuasion to get her to agree.
More similar words:
agree on,
agree to,
disagree,
agree with,
agreeable,
greet,
Greek,
the greenhouse effect,
a grand,
great,
agriculture,
agricultural,
tree,
free,
greatly,
three,
Congress,
free of,
freely,
breeze,
street,
screen,
freeze,
set free,
preempt,
ingredient,
aggression,
aggressive,
free from,
progressive.