Similar words:
yugoslav,
yugoslavia,
shrug off,
yugoslavian,
hugo,
bug out,
bug off,
dugout.
Meaning: ['ruːgəʊs]
adj. of leaves; ridged or wrinkled.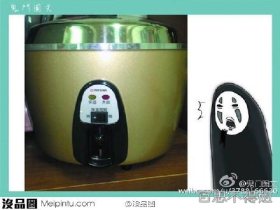 Random good picture Not show
1, The radial shields are also covered with rugose granules but it is possible to distinguish their position on the disk.
2, There are 7-8 distinctly flattened, finely rugose arm spines, with the tips squared off.
3, Thee is one small rugose tentacle scales on each tentacle pore.
4, There are proximally 8 slightly rugose arm spines, the second dorsalmost one the largest, equal in length to 3 segments.
5, The longer spines are mace-like; with a slightly rugose body and a head with multiple points.
6, There are 7-8 finely rugose and flattened arm spines proximally 5-6 distally; not forming a fan on the proximal arm joints.
7, The ventral arm spines are more rugose than the dorsal ones and slightly curved or sabre shaped.
8, The ventral ones are slightly flattened and very rugose; the dorsal ones appear smooth or finely rugose.
9, There is one large pointed slightly rugose tentacle scale on each pore.
10, Seeds ca. 4 per valve, brown,[http://sentencedict.com/rugose.html] rugose .
11, Leaf blade base rounded or broadly cuneate; fruit rugose when mature.
12, The Middle Ordovician Llandovery rugose corals are abundant in the Yangtze region, especially in the Early Silurian.
13, A potyvirus was found to be causing rugose and yellow stripe symptoms in welsh onion in Zhangqiu county, Shandong province, China.
14, There are also resemblances among Early Silurian rugose coral faunas of the Yangtze region, eastern Australia, and eastern North America to some extent.
15, Seeds (1 or)2 per valve, subpyramidal, rugose reticulate; hilum linear, minute.
16, The dorsal arm plates are fan to bell shaped not contiguous sometimes with a finely rugose distal edge.
17, For example, 97.6% of the cultivars had small or medium size leaves and 73.5% had slightly rugose in leaf upper surface.
18, The effect of a sharp change in the borehole diameter, such as that caused by a cave or rugose hole, on an induction log.