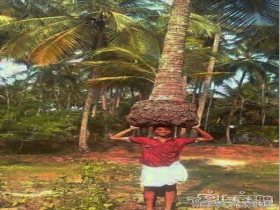 Random good picture Not show
1. Price data can not capture the scale of the human tragedy unfolding across the developing world.
2. In particular, price data can illuminate the extent of market integration within, as well as among, regions.
3. Price data came from reports by the BLS and the nonprofit research group Council for Community and Economic Research, as well as other sources.
4. In short, Wong and Perdue's findings are reassuring because the "price data generally confirm the outlines of the export trade based on qualitative information."
5. Supply and price data for real barrels of oil indicate there is no shortage of oil.
6. IBM delivers product and price data (catalogs) to its customers and business partners on a regular basis.
7. Although the analysis of these grain price data has just begun, even the preliminary results have great importance for Chinese historical studies.
8. Orient Securities on the forecast price data showed annual CPI next year will fall to 1% -2%, and a first post-high-low trend, and even did not rule out one or two quarter CPI was negative.
9. Maintain and manage adequacy supplier and price data in system.
10. The guidelines also caution bidders to provide realistic price data.
11. Another theoretical problem raised by the grain price data, also illustrated in Li's article(Sentencedict.com), is that of how to define and identify markets.
12. Even the United States revises its output and price data substantially every few years.
13. Analysts said the soft price data implied the Fed might have to do more, not less, to drive the economy.
14. The project will also examine the methodological problems associated with using institutional records as sources for wage and price data.
15. The demand model used is significantly different from conventional economic demand models since there is no expenditure data and no price data.
16. The markets have to wait for August 9 to see the CPI data. But to get a heads up investors can look at weekly pork price data published by the Ministry of Commerce.Sentence dictionary
17. From the perspective of Law of One Price(LOP), this paper studies the price relationship among 36 major Chinese cities by using disaggregated absolute price data.
18. There is, then, good reason to believe the general validity of official price data for the Qing so far as the secular trend is concerned.
19. On the inflation front, ticket prices rose only modestly, about 2 percent, essentially in line with price trends on items recorded in the government's core consumer price data.
20. Indeed, inflation has remained subdued so far, a signal likely to be reinforced by German price data due on Tuesday.
21. The essays on Qing price history make use of grain price data from the Qing period compiled from the holdings of the First Historical Archives in Beijing and the National Palace Museum in Taibei.
22. The recalculation especially affected China because this is the first time the country has been surveyed in a rigorous fashion for price data.
23. There's a lot of stuff on this page -- news headlines, ads, financial data -- but I want the stock price data, which is in a table cell next to the cell that contains "Last Trade."
24. That activity did not do much for the local price data, however.
More similar words:
at a reduced price,
performance data,
private data,
priced,
low-priced,
overpriced,
high priced,
high-priced,
at a price,
higher-priced,
reduced price,
at any price,
bargain-priced,
at a low price,
price difference,
price determination,
priced out of the market,
price discrimination,
save data,
time data,
table data,
retrieve data,
discrete data,
armistice day,
invoice price,
qualitative data,
quantitative data,
primary data,
numeric data,
dried apricot.