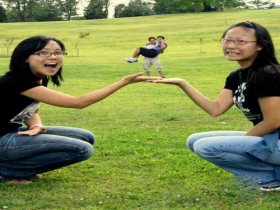 Random good picture Not show
1) Morello gave us examples of three serial innovators (from outside the tech industry) who are worth emulating and then broke down some of the principles that make them different.
2) Ripe morello and blackberry red colour. The nose is also cherry, with some fine plums, with a note of peach in an elegantly floral background.
3) Abundant tears. Highly intense with aromas of morello, plums and dates.
4) It is a silky, smooth wine with aromas of fruit (morello) violets and spices. The mouth is powerful and well-rounded.
5) The nose is reminiscent of morello cherries, flowers and liquorice.
6) Morello said Strauss-Kahn is free to leave his cell from time to time and wander the wing, and can leave the building for an hour each day for recreation outdoors, if he wants.
7) Ruby red color with distinct hints of Morello cherry and ripe red berries. Fresh and fragrant with smooth fruity notes and a pleasant after taste.
8) The one thing Morello drove home again and again was that the best innovators don't try to do the best with what they've got.
9) Henry Morello drank the windscreen washer fluid,(http://sentencedict.com/morello.html) used car mats to stay warm at night and read his car manual from cover to cover to pass the time.
10) Deep Ruby red colour, Morello cherry, raspberry, redcurrant and spices smell.
11) Smell: Morello cherry, raspberry, redcurrant and spices smell.
12) A nose of blackberry, cherry and morello cherry, followed by delicate balsamic notes.
13) Fine nose offering morello cherry and blackberry hints.
14) Sour and sweet Germanic morello and pure Swiss cama chocolate mislead me in to the hometown of black forest.
15) The only thing he had in common with Cherry Morello, his stage persona, was a mega-mouth of repartee.
16) Rounded nose which displays a wide range of aromas, especially morello cherry, red fruit and blackberry.
17) Well, in the case of Nine Inch Nail's Trent Reznor and Rage Against the Machine's Tom Morello, the answer is easy: go after the government.
18) Displays a superb brilliant ruby red color with fragrant aromas of sour and morello cherry, cinnamon and nutmeg, vanilla and liquorice.
19) Taste notes: The wine displays great of colour with lifted aromas of black morello cherry, cinnamon, cloves, and dried roses.
20) A beautiful brilliant crimson colour, with a complexity of aromas on the nose including blackberry and Morello cherry, hints of oak and spice. Well-balanced, yet mellow tannins.
More similar words:
morel,
chlorella,
more and more,
More power to your elbow,
forevermore,
the more the more,
cell organelle,
yellow-bellied,
fellow traveller,
hail-fellow-well-met,
more,
mores,
foreland,
fore-leg,
or else,
foreleg,
sorely,
no more,
anymore,
any more,
the more,
lorelei,
forelock,
forelimb,
armored,
rumored,
coreless,
once more,
sycamore,
much more.