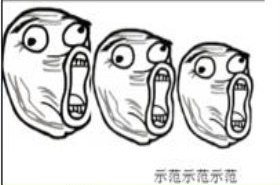 Random good picture Not show
1. But the rank-and-file glories immortalized by Malraux have faded into the history books.
2. Words cascaded in torrents from Malraux as he fixed his hearers with his visionary gaze.
3. Andre Malraux is a remarkable novelist, artist and politician in the first half century of the 20th in France.
3. Wish you can benefit from our online sentence dictionary and make progress day by day!
4. Above all, said Malraux, China was looking for unity, for glory, and for dignity.
5. Andre Malraux, a French writer and politician, claimed that General de Gaulle called Tintin his "only international rival", because both were famous for standing up to bullies.
6. In his initial exploration, Andr6 Malraux tried to use diverse actions to fight against the absurdity of life, but found the limited nature of this program.
7. As an important source of Philosophy of Andre Malraux, Chinese culture greatly enhanced the philosophical level of his fictions.
8. His romantic yarns salted with Marxist rhetoric had put her in mind of Malraux.
9. In his great small book of the early 20th century, The Temptation of the West, Andre Malraux proposed that the question of the century would be: How will the Chinese adapt to individualism?
10. Lyotard doesn't offer us some certain theory about how to rewrite, however, we can comprehend his "to rewrite the modernity" by his understanding to Malraux.
More similar words:
normal range,
annual rate,
social rank,
general rate,
arrival rate,
nominal rate,
visual range,
official rate,
marginal rate,
capital ratio,
digital radio,
spectral radius,
financial ratio,
artificial rain,
tropical rain forest,
internal rate of return,
marginal rate of substitution,
malrotation,
thermal runaway,
normal response,
thermal resistance,
AUX,
faux,
auxin,
beaux,
bauxite,
bureaux,
faux pas,
lascaux,
bordeaux.