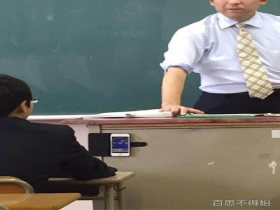 Random good picture Not show
1. I was expected to familiarise myself with the keyboard.
2. Familiarise yourself with the new equipment before you attend to use it.
3. I familiarised myself with everyone's name before the meeting.
4. She familiarised herself with the case history of her new patient.
5. Let me familiarise you with the facts.
6. The tours are self-guided and regular training sessions are held at Bovingdon Hall to familiarise teachers with the trails and farming practices.
7. In the meantime, we should hire such systems in whenever necessary, to familiarise staff with the technology.
8. He made two crossings through Andersonstown to familiarise them with the work which they would have to do.
9. Familiarise yourself with the system of financial services regulation in the country in which you are saving and investing.
10. In particular, you should familiarise yourself with fire escape routes. c. What about local resort conditions?
11. The exhibition aims to familiarise visitors with these fascinating plants.
12. I learned to read the galley proofs and familiarised myself with printers' hieroglyphics.
13. You have a responsibility to familiarise yourself with the fire and bomb instructions and the procedures for reporting assaults.
14. It is intended to familiarise pupils with academic language, so that they can read it comfortably.
15. In the two months before he assumes power, Clinton must familiarise himself with what is really going on in Northern Ireland.
16. As to take home a copy of the appropriate operating and safety instruction leaflet, so you can familiarise yourself with these procedures.
17. Tutors and students undertaking study for these programmes should familiarise themselves with these regulations.
17. Sentencedict.com try its best to gather and make good sentences.
18. Several times I took Peter out with me on jobs, familiarising him with the required techniques of film reporting.
19. Students are required to understand different kinds of articles, familiarising themselves with both the vocabulary used and the way that the paragraphing are structured.
20. The building was completed in the autumn of 2008 and over the following months the Wine Society's staff began stocking the building and familiarising themselves with its operating requirements.
More similar words:
familiarise,
familiarised,
familiarisation,
familiarizing,
familiarity,
familiarize,
familiarized,
unfamiliarity,
familiarization,
familiar,
unfamiliar,
familiarly,
Familiarity breeds contempt,
be familiar to,
familiar with,
be familiar with,
unfamiliar with,
familia,
familial,
paterfamilias,
familial hypercholesterolemia,
miliary,
family business,
militarism,
militarist,
verisimilitude,
militarised,
family planning,
militaristic,
rising.