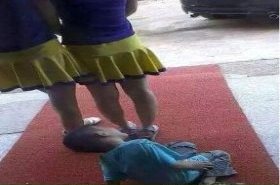 Random good picture Not show
1. He is a great exponent of Brahms.
2. But, carping apart, Rattle's performance of the Brahms remains one of the most bracing and intelligent anywhere.
3. If Richter's Brahms is a revelation, then his playing of Liszt is without equal.
4. David Oistrakh recorded the Brahms and Tchaikovsky violin concertos many times.
5. No prizes for guessing that Brahms is a major culprit.
6. The sound of the Brahms music surrounds them.
7. Brahms was included in the program.
8. At first, Brahms music was considered too modern.
9. The program was heavily Brahms.
10. Brahms found that ideas came effortless only when he approached a state of deep daydreaming.
11. Arturo Toscanini revered Brahms, but Toscanini's score of the C-minor Symphony was so thoroughly marked up that no one but the maestro himself could read it.
12. Brahms was a traditionalist.
13. Brahms was one of the greatest representative of German classicalism.
14. Some people say that Brahms is a conservative musician, somepeople think that he is a forerunner.
15. The German composer Johannes Brahms ( 1833 - 1897 ) had his first music lessons from his father.
16. Brahms became a close friend of Robert Schumann 'who was full of enthusiasm for his work and encouraged him.
17. And Brahms found that ideas came effortlessly only when he approached a state of deep daydreaming.
17. Sentencedict.com try its best to collect and make good sentences.
18. The sounds of Mozart and Bartok, Bach and Brahms filter out from the doors and blend into this weird infernal sound.
19. Johannes Brahms is one of the most important and original composers in the Romantic period.
20. John Brahms was a German composer with the tendency of Classicalism at the era of Romanticism.
21. The music box plays Brahms lullaby and the head moves from side to side.
22. In most Chinese works, Johannes Brahms the romantic composer of the 19th century is often referred to as a conservative traditionalist and the last classical German musician.
23. "Vier Ernste Geasnge "are German Austria composer Johannes Brahms"s last set vocal works, which also are the summary of Brahms"s lied composing.
24. My taste in classical music varies greatly/widely, but I usually prefer Mozart or Brahms.
25. The orchestra's fifth classic concert features the works of Rossini, Rorem and Brahms.
26. Schoenberg's atonal phrases need to be expressed and caressed as much as those of Brahms.
27. So the Nash Ensemble's concert offered a first half of Mozart and Brahms which left one feeling vaguely unsatisfied.
28. A 12-disc set featuring the legendary violinist playing works by Beethoven, Brahms, Prokofiev and others.
29. It should be noted, however, that the Strauss dynasty enjoyed the highest respect among great composers of the day, such as Richard Wagner and Johannes Brahms.
30. At these parks musicians may play well - known classical music like the Brahms symphony.
More similar words:
brahma,
brahmin,
brahman,
brahmana,
brahmanism,
brahmaputra,
brahmaputra river,
brahe,
ibrahim,
abraham,
tycho brahe,
abraham lincoln,
abraham's bosom,
president abraham lincoln,
rah-rah,
ohm's law,
rhythm section,
abracadabra,
torah,
surah,
sarah,
graham,
hurrah,
menorah,
sirrah,
bear a hand,
terahertz,
opera house,
extra hand,
gomorrah.