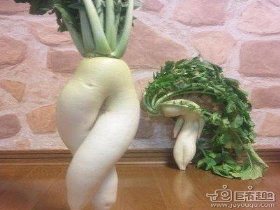 Random good picture Not show
1 For relaxation he turns to tennis.
2 I enjoy playing tennis and squash.
3 Sorry, I can't play tennis with u tomorrow.
4 I play tennis twice a week.
5 She was one of the best tennis players of her generation.
6 He loves to play table tennis.
7 These tennis shoes are designed for comfort and performance.
8 He made a monkey of me on the tennis court.
9 You can go boating or play tennis.
10 A tennis player needs to have very quick reflexes.
11 Tennis players change round every two games.
12 My favourite sports are tennis and swimming.
13 The 16-year-old tennis prodigy is the youngest player ever to reach the Olympic finals.
14 A tennis player shows good anticipation by moving quickly into position.
15 Since childhood,[www.Sentencedict.com] her life has revolved around tennis.
16 Playing tennis is one of his greatest satisfactions.
17 There are three world - class tennis players contending for this title.
18 He challenged me to play another tennis game.
19 Jane paired off with Alice in a table tennis doubles match.
20 My suggestion that we all play tennis sank like a stone.
21 She retained her tennis title for the third year.
22 You must reserve your strength for the tennis final.
23 She makes a good tennis player.
24 You're welcome to borrow my tennis racket, such as it is.
25 The palace has extensive gardens, a maze, and tennis courts.
26 I've just joined the local golf/squash/tennis club.
27 Which is better exercise-swimming or tennis?
28 Mother bought her a pair of tennis shoes.
29 After our long game of tennis, we slaked our thirst with a beer.
30 A nominal charge is made for use of the tennis courts.
More similar words:
biennial,
millennia,
finnish,
even now,
cunning,
running,
planning,
annihilate,
anniversary,
annihilation,
at the beginning,
at the beginning of,
penis,
vanish,
punish,
finish,
furnish,
garnish,
punished,
burnish,
ministry,
clownish,
finished,
tarnish,
Spanish,
astonish,
finish up,
minister,
diminish,
admonish.