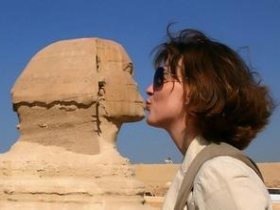 Random good picture Not show
1. Jack and Kim celebrated their twentieth wedding anniversary in January.
2. We always celebrate our wedding anniversary with dinner in an expensive restaurant.
3. The exhibition coincides with the 50th anniversary of his death.
4. My heartiest good wishes on the 20th anniversary of your marriage.May the years to come bring every blessing to you both.
5. She reproached him for forgetting their anniversary.
6. They held celebrations to mark the anniversary of Mozart's death.
7. The bank celebrates its hundredth anniversary in December.
8. Happy anniversary!May the years ahead fulfill all your hope.
9. The anniversary was marked by a luncheon given in the town hall.
10. We celebrated our 25th wedding anniversary in Florence.
11. We always celebrate our wedding anniversary by going out to dinner.
12. A huge parade was held on the anniversary of the 1959 revolution.
13. The 200th anniversary of Mozart's death was the occasion for hundreds of special films[sentencedict.com/anniversary.html], books and concerts.
14. For an anniversary present Stuart took me to the opera and we had seats in the dress circle.
15. Tomorrow's parade will mark the fiftieth anniversary of the battle.
16. 1991 was the two hundredth anniversary of Mozart's death.
17. On this anniversary of the tragedy we remember the living as well as the dead.
18. It's our tenth anniversary.
19. We were married on 20 May 1964, so every year we have a party on our anniversary.
20. Want to pick pure heart, still believe and you hear my anniversary of faith.
21. Permit me to congratulate you on reaching another of these anniversary landmarks today.May each day be as happy as your birthday. Have a wonderful birthday!
22. I look forward to greeting you on your golden wedding anniversary. May you have many gold years.
23. The carpet was specially woven to commemorate the 1,000th anniversary of the cathedral's foundation.
24. I look forward to eting you on your golden wedding anniversary.May you have many gold years.
25. The post office centralizing the town celebrated its 20th anniversary yesterday.
26. I sincerely feel a grateful interest in each return of this happy anniversary.Send you a birthday card and the accompanying gift is a token of my best wishes for your success and happiness.
27. As a peg to hang it on, the tournament had the 100th anniversary of Nehru's birth.
28. The present crop of books and documentaries about Marilyn Monroe exploit the thirtieth anniversary of her death.
29. Alison Jones and her husband David, who live in Hartlepool, are celebrating their golden wedding anniversary.
30. Have you seen the size of the rock he gave her for their anniversary?
More similar words:
conversation,
diverse,
diversity,
planning,
ever so,
oversee,
versus,
reverse,
version,
ever since,
conversion,
perspective,
liver,
controversy,
driver,
deliver,
controversial,
delivery,
receiver,
give rise to,
for sale,
as a rule,
over and over,
as a result,
as a result of,
at the beginning,
cannot,
at the beginning of,
wanna,
manner.