Synonym:
combat,
conflict,
contest,
fight,
struggle,
war.
Similar words:
battle field,
cattle,
rattle,
prattle,
brattle,
little by little,
little,
mettle.
Meaning: ['bætl] n. 1. a hostile meeting of opposing military forces in the course of a war 2. an energetic attempt to achieve something 3. an open clash between two opposing groups (or individuals). v. battle or contend against in or as if in a battle.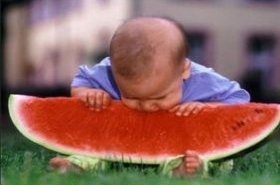 Random good picture Not show
1. A good beginning is half the
battle
.

2. In life's earnest
battle
they only prevail, who daily march onward and never say fail.

3. The
battle
is to the strong.

4. There is a moment in every
battle
at which the least maneuver is decisive and gives superiority as one drop of water causes overflow.

5. First impressions are half the
battle
.

6. The first blow is half the
battle
.

7. Life is a
battle
from cradle to grave.

8. One may overcome a thousand men in
battle
, but he who conquers himself is the greatest victor.

9. The new battle - ships will be armed with 16 - inch guns.
10. They became pawns in the political battle.
11. They defeated the enemy in the battle.
12. The admiral manoeuvred his ships in the battle plan.
12. Sentencedict.com try its best to collect and build good sentences.
13. Brandishing their swords,they rode into battle.
14. The infantry was/were sent into battle.
15. The soldiers armed for the battle.
16. The battle does not always belong to the strong.
17. Her son was killed in battle.
18. They are currently facing a long legal battle in the US courts.
19. The enemy was defeated in a decisive battle.
20. Our soldiers have entrenched themselves behind the battle lines.
21. The battle ended in a humiliating defeat.
22. His arm was shot off in a battle.
23. Our fighter planes were readied for battle.
24. She has lost her battle to retain control of the company.
25. We win half the battle when we make up our minds to take the world as we find it, including the thorns.
26. The parents were locked in a bitter battle for custody.
27. Tomorrow we shall battle with our old enemies and defeat them.
28. Napoleon arrayed his troops for battle.
29. The unit has insufficient armament with which to do battle.
30. And when we come together, combine the light that shines within. There is nothing we can't do, there is no battle we can't win.
More similar words:
battle field,
cattle,
rattle,
prattle,
brattle,
little by little,
little,
mettle,
settle,
bottled,
brittle,
shuttle,
a little,
scuttle,
throttle,
resettle,
unsettle,
belittle,
settle for,
unsettled,
settle down,
not a little,
tattling,
rattling,
battery,
wine bottle,
shuttle bus,
bottleneck,
nettlesome,
settlement.