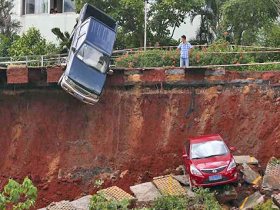 Random good picture Not show
1. Of the lagomorphs, snowshoe hares are animals of forest and forest-tundra.
2. Half its resorts have snowshoe tours.
3. At this camp we encountered some very friendly snowshoe hares that would take food from our hands.
4. A snowshoe rabbit came hopping by. He stopped for a monent to admire his winter coat. It was then that he saw the mittens, and he wiggled in, feet first.
5. Visitors could also try cross-country skiing, snowboarding and snowshoe hiking to explore the picturesque landscape.
6. Must have a tight, deep snowshoe foot with well - cushioned pads.
7. After a heavy snowfall, we have to snowshoe to the grocery store.sentencedict.com
8. Must have a tight, deep snowshoe with well - cushellooned pads.
9. Try snowshoe trekking, a definitely different way to tank up on sunshine and energy.
10. Snowshoe tracks ( left ) and footprints diverge in the middle of a wintry central Minnesota field.
11. Gaiter hook for snowshoe performance.
12. A snag caught her snowshoe.
13. Then he took off in fast flight, and l saw him in vigorous chase after a snowshoe hare.
14. In the cloak-room Mrs Frizzell stood in a whirl of used paper towels, like a panting snowshoe hare in a snowdrift.
More similar words:
window-shop,
window-shopping,
cowshed,
plowshare,
flow sheet,
window shade,
fellowship,
shoe shop,
newshound,
snowsuit,
snowslide,
snowstorm,
shoe,
shoed,
shoes,
shoebox,
gumshoe,
shoe lace,
overshoe,
shoehorn,
shoelace,
shoeless,
shoeshine,
brake shoe,
horseshoe,
shoemaker,
shoe store,
shoe polish,
horseshoes,
shoe string.