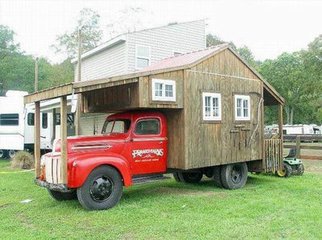 Random good picture Not show
1. Roger bent to tie his shoelace.
2. David bent down to tie his shoelace.
3. I bent down and tied my shoelace.
4. Ellen dropped behind to tie her shoelace.
5. The shoelace caught on the tongue of his shoe.
6. There's a knot in my shoelace.
7. Once inside the car(Sentencedict.com ), he tied a shoelace around her neck and threatened to choke her.
8. He applied himself to his shoelace.
9. His shoelace had come undone.
10. Bend down and tie your shoelace.
11. Your shoelace is undone.
12. A "Reef Knot" is basically a Standard Shoelace Knot minus the loops.
13. I tied a shoelace you slam the brakes, a braking you tie shoelaces.
14. She tied her shoelace in a bow.
15. While Eddie is dribbling up the court[sentencedict.com], Red bends to tie a shoelace.
16. She says women have an eye for minutiae, they see the curtain hasn't been drawn or the untied shoelace.
17. I let myself into my place with the key I carry tied to my shoelace.
18. He has said to me: " You're a loose shoelace. "
19. Methods 9 patients lower abdominal aortas were intermittent strapped and blocked by sterilized rubber tube and shoelace during operations.
20. I asked my tennis parter to hold up so I could tie my shoelace.
21. He stopped for a moment to tie up his shoelace.
22. Performing a play before the Masters, his disciples told him loose shoelace.
23. Mr Medell í n strangled one of the victims with her own shoelace.
24. On common trick is pointing down to a friend's shoe and saying, " You shoelace is untied. "
25. She told him to tie off the cord with a shoelace.
26. Wei Sheng Dai Foshan factory mainly produces the various PP rope, Miansheng, shoelace, elastic band, Ribbon.
27. Tim sat heavily and leaned against rough bark to retie a shoelace.
28. I asked my tennis partner to hold up so I could tie my shoelace.
29. One common trick on April Fools' Day, or All Fool's Day, is pointing down to a friend's shoe and saying, your shoelace is untied.
30. Xuanrang the streets, for you to squat in the tight loose shoelace.
More similar words:
place,
palace,
solace,
replace,
in place,
displace,
out of place,
workplace,
placement,
take place,
in place of,
replacement,
marketplace,
polling place,
take the place of,
in the first place,
face to face,
leeuwenhoek,
thermoelectric,
delay,
belay,
relax,
elapse,
relate,
homeland,
prelate,
related,
show,
black,
relative.