Synonym:
call,
cry,
howl,
scream,
screech,
shout,
yell.
Similar words:
shrimp,
shrink,
shrug,
shrew,
shrewd,
shrug off,
thrive,
thrill.
Meaning: [ʃrɪːk] n. 1. sharp piercing cry 2. a high-pitched noise resembling a human cry. v. utter a shrill cry.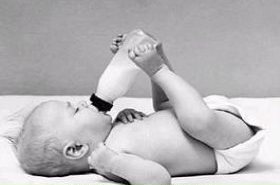 Random good picture Not show
1, He suddenly let out a piercing shriek.
2, A sudden terrible shriek froze the passenger to the spot.
3, Her shriek was dulled by the loud crash of thunder.
4, She gave a little shriek of delight.
5, The ladies shriek and swoon at his every word.
6, There was shriek of laughter from the direction of Sarah's room.
7, Sue let out a terrific shriek and leapt out of the way.
8, She fell to the floor with a shriek of pain.
9, A piercing shriek cut through the silence.
10, Ella let out a piercing shriek.
11, With a shriek of delight, Jean hugged Maggie.
12, She let out a piercing shriek.
13, He gave a loud shriek and dropped the pan.
14, The industry did not shriek too loudly: the strength of demand over the next few years kept everyone reasonably happy.
15, She gave a little shriek of surprise,(http://sentencedict.com/shriek.html) then felt herself tipping over and grabbed at his jacket to save herself.
16, I wanted to shriek, every time I went to the mailbox and there was a Charlottesville postmark.
17, Then he let out a piercing shriek.
18, These emit a piercing shriek when pressed.
19, Joan, it seems, has heard a shriek.
20, With a strangled, gargling shriek, Carradine fell over, frothing at the mouth, arms waving.
21, The steam pipes rattled suddenly, and Franklin uttered a shriek and jumped with fright.
22, All of a sudden he let out a piercing shriek.
23, Forster reached for his mask, just as the hissing gas noise sounded right on top of him, ending with a little shriek.
24, There was a general gasp and Todger let out a nervous shriek of laughter that sounded horribly like mockery.
25, He raised his hands and let out a piercing shriek.
26, Gently she poured some on to his chest and the boy let out a high animal shriek.
27, The magnetic field that led to its discovery had vanished at the moment of that radio shriek.
28, The special feature of chirp radar is that it does not have a fixed carrier frequency during each shriek.
29, Many times she had to remind herself of her obligation to shriek.
30, Sometimes it would modulate to a hum and at others rise to a shriek according to how hard his heart was pumping.