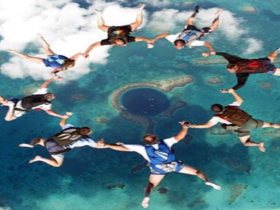 Random good picture Not show
1) During plasmapheresis, blood is initially taken out of the body through a needle or previously implanted catheter.
2) Plasmapheresis is the removal, treatment, and return of (components of) blood plasma from blood circulation.
3) Most plasmapheresis is for fractionation into other products, other blood donations are transfused with relatively minor modifications.
4) Objective To investigate the role of plasmapheresis and hemoperfusion in the treatment of severe drug-induced hepatopathy.
5) The response of patients to plasmapheresis seems to be completely individual.
6) Though plasmapheresis is helpful in certain medical conditions, like any other therapy, there are potential risks and complications.
7) The antibody titers must be decreased sufficiently with plasmapheresis.
8) Due to the immunopathogenesis of dilated cardiomyopathy, immunoadsorption, plasmapheresis and immunosuppressive therapy are adopted to treat this disease.
9) And tell her the patient needs a plasmapheresis.
10) Treatment regimens commonly include a combination of plasmapheresis (PL) and intravenous immunoglobulin (IVIG).
11) Complications of Double-Lumen Catheters Used for Plasmapheresis.
12) Plasmapheresis prior to plasma infusion in TTP treatment.
13) Multiple plasmapheresis was performed perioperatively to reduce the recipient's antibody titers against the donor's blood type.
14) Depending on the severity of your anemia,[http://sentencedict.com/plasmapheresis.html] a blood transfusion or plasmapheresis may be necessary. Plasmapheresis is a type of blood-filtering procedure.
15) When patient blood is outside of the body passing through the plasmapheresis machine, the blood has a tendency to clot.
16) To prevent this complication, calcium is infused intravenously while the patient is undergoing the plasmapheresis; in addition, calcium supplementation by mouth may also be given.
17) Logically, the possibility of a circulating factor associated with recurrence of FSGS led investigators to treat patients with plasmapheresis.
18) In order to perform LDLT in a safer manner, plasmapheresis is an indispensable treatment to improve the outcome of ABO-incompatible cases.
19) Objective To investigate the therapeutic effects of double filtration plasmapheresis for hyperlipidemia and acute hyperlipidemic pancreatitis.
20) Treatment modalities include drugs , diet , hemodialysis , peritoneal dialysis and renal transplantation, hemodiafiltration, plasmapheresis and hemoperfusion.
More similar words:
plasma,
mycoplasma,
plasmolysis,
plasma membrane,
diaphoresis,
syneresis,
passive resistance,
plasmid,
neoplasm,
ectoplasm,
endoplasm,
germ plasm,
cytoplasm,
protoplasm,
hyaloplasm,
douglas macarthur,
paresis,
resist,
resistor,
diuresis,
resistant,
resisting,
plastered,
hemiparesis,
resistance,
resistivity,
adhesive plaster,
irresistible,
irresistibly,
resistive load.