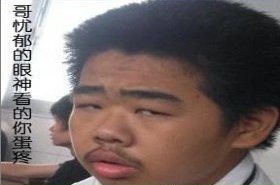 Random good picture Not show
1. The company has completed trials on a lymphoma drug and is awaiting approval from the Food and Drug Administration.
2. This virus causes glandular fever and is also associated with a human cancer called Burkitt's lymphoma.
3. Involvement of other mucosal sites preceded, coincided with, or followed the manifestations of the gastric lymphoma.
4. The only significant association was an increased risk of leukaemia and non-Hodgkin's lymphoma associated with first pregnancy.
5. Four years ago Lesley-Anne, 39, was diagnosed with lymphoma.
6. If these results can be confirmed, chemotherapy without gastrectomy should be the treatment of choice for agressive gastric lymphomas.
7. Primary small cell gastric lymphomas are less frequent and are usually localised, solitary lesions that can be completely excised.
8. Then I looked up lymphoma in a medical book and almost scared myself to death!
9. Little is known about risk factors for childhood leukaemias and lymphomas.
10. Diagnostic difficulties in those cases were related to confusing radiological and endoscopic appearances or failure to obtain histological confirmation of lymphoma.
11. His academic interests focus on cancers of young adults(sentencedict.com), particularly lymphomas and testicular tumours.
12. The conventional view would be that our patient had asymptomatic coeliac disease and developed a lymphoma, which precipitated the initial presentation.
13. Ligand is also conducting phase three trials on Targretin for a form of lymphoma and is looking at it for other cancers.
14. A gastric lymphoma developed in the fourth patient seven years after radiotherapy treatment for Hodgkin's disease.
15. In one female patient, the body ulcer was later identified as a gastric lymphoma and surgical resection was done.
16. One of these presented with a perforated small bowel lymphoma and died shortly after diagnosis.
17. Patients with secondary involvement of the stomach by non-Hodgkin's lymphoma were therefore excluded.
18. It has been associated with coeliac disease, small bowel lymphoma, and Menetrier's disease.
18. Sentencedict.com try its best to gather and build good sentences.
19. These classifications are able to separate groups of nodal lymphomas with a clear correlation between morphological features and clinical behaviour.
20. Repeated gastric biopsies did not show progression to a higher grade lymphoma in any of the patients.
More similar words:
lymphoma,
lymphomas,
lymphosarcoma,
nymphomaniac,
lymphoid,
lymphokine,
lymphocyte,
lymphocytic,
t lymphocyte,
lymphopenia,
b lymphocyte,
lymphoblast,
lymphangioma,
lymphoblastic,
lymphocytosis,
lymphoid tissue,
acute lymphoblastic leukemia,
lymph,
perilymph,
hemolymph,
endolymph,
lymphatic,
lymph node,
lymph gland,
lymphedema,
lymphangitis,
lymphadenitis,
lymphadenectomy,
lymphadenopathy,
symphony.