Synonym:
after,
backward,
retarded.
Antonym:
ahead,
before,
forward,
in front of.
Similar words:
fall behind,
leave behind,
behind schedule,
vehicle,
behalf,
behavior,
behavioral,
on behalf of.
Meaning: [bɪ'haɪnd] n. the fleshy part of the human body that you sit on. adj. having the lower score or lagging position in a contest. adv. 1. in or to or toward the rear 2. remaining in a place or condition that has been left or departed from 3. of timepieces 4. in or into an inferior position 5. in debt.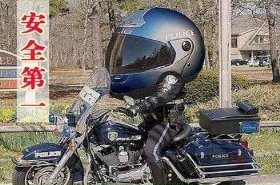 Random good picture Not show
1. The golden age is before us, not
behind
us.

2. We see not what is in the wallet
behind
.

3.
Behind
bad luck comes good luck.

4. If winter comes, can spring be far
behind
?sentencedict.com

5. Don't burn your bridges
behind
you.

6. It is the man
behind
the gun that tells.

7. The devil lurks
behind
the cross.

8.
Behind
every great man there's a great woman.

9. To live in the hearts of those left
behind
is not to die.

10. There is something
behind
the throne greater than the king him-self.

11. The face of light, shadow just behind us.
12. Behind every successful man there's a lot u unsuccessful years.
13. The sun disappeared behind heavy clouds.
14. He shrugged whimsically, his eyes crinkling behind his glasses.
15. Cookery Editor Moyra Fraser takes you behind the scenes.
16. Evans had rheumatic fever, missed school and fell behind.
17. The plane disappeared behind a cloud.
18. They will go behind this matter.
19. The door clicked shut behind him.
20. The sheep were penned in behind the barn.
21. The horse fell behind in the race.
22. Many of the women had left their husbands behind and they told of their fears that they may never see them again.
23. She hoped they wouldn't cuff her hands behind her back.
24. Interlock your fingers behind your back.
25. The door clanged shut behind them.
26. He is a good friend that speaks well of us
behind
our backs.

27. When two ride on one horse, one must sit
behind
.

28. If two men ride on a horse, one must ride
behind
.

29. The new dam will form a large artificial lake behind it.
30. Behind every successful man, there is a woman. And behind every unsuccessful man, there are two.