Synonym:
construct,
create,
make.
Antonym:
break,
demolish,
destroy,
ruin.
Similar words:
rebuild,
build up,
builder,
building,
building materials,
built up,
mild,
child.
Meaning: [bɪld] n. 1. constitution of the human body 2. alternative names for the body of a human being. v. 1. make by combining materials and parts 2. form or accumulate steadily 3. build or establish something abstract 4. improve the cleansing action of 5. order, supervise, or finance the construction of 6. give form to, according to a plan 7. be engaged in building 8. found or ground 9. bolster or strengthen 10. develop and grow.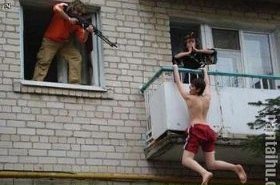 Random good picture Not show
1. A man may
build
himself a throne of bayonets, but he cannot sit on it.

2. If you
build
it they will come.

3. If you would
build
for your happiness a sure foundation, let the stone for the corner be a good reputation.

4. It is easier to pull down than
build
.

5. We cannot always
build
the future for our youth, but we can build our youth for the future.

6. Big waves will never build up in a small bay.
7. The plan to build the road through the forest is wholly misconceived.
8. They have permission to build 200 new houses.
9. The Grand Canal began to build in the Sui Dynasty.
10. Plans to build a new nightclub in the neighbourhood have enraged local residents.
11. A local developer is planning to build a supermarket on the site.
12. The city is planning to build a municipal library.
13. The Archbishop called upon the government to build more low cost homes for local residents.
14. Youth is to prepare the material, want to build a bridge to the moon, or on the ground and two palaces or temples. Middle age, finally decided to put up a shed.
15. She has the build and strength of a natural athlete.
16. There are no plans to build new offices.
17. The club has unveiled plans to build a new stadium.
18. Ask the carpenter to build in some cupboards.
19. To build this tunnel we had to cut through the solid rock.
20. She has always been encouraged to swim to build up the strength of her muscles.
21. Marriage is like a maze(Sentencedict.com), build a marriage on the people themselves have been lost before.
22. He had received the commission to build a new bridge over the river.
23. He gathered some wood to build a fire.
23. Sentencedict.com is a online sentence dictionary, on which you can find good sentences for a large number of words.
24. The wind began to build and the sleet to blow about.
25. We are going to build a shopping mall in this area.
26. In May the females build a nest and lay their eggs.
27. The members of the town coucil disputed for hours about whether to build a new museum.
28. Your life can be enhanced, and your happiness enriched, when you choose to change your perspective. Don't leave your future to chance, or wait for things to get better mysteriously on their own. You must go in the direction of your hopes and aspirations. Begin to build your confidence, and work through problems rather than avoid them. Remember that power is not necessarily control over situations, but the ability to deal with whatever comes your way.
29. Build your own dreams, or someone else will hire you to build theirs.
30. If they throw stones at you, don't throw back, use them to build your own foundation instead.
More similar words:
rebuild,
build up,
builder,
building,
building materials,
built up,
mild,
child,
wildlife,
only child,
grandchild,
wilderness,
bewilderment.