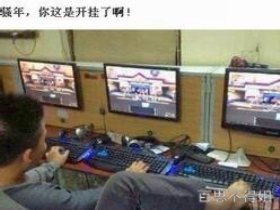 Random good picture Not show
1. In good years corn is hay, in ill years straw is corn.

2. Look for a needle in a bundle (or bottle) of hay.

3. Make hay while the sun shines.

4. A swarm in May is worth a load of hay; a swarm in June is worth a silver spoon; but a swarm in July is not worth a fly.

5. Hay fever sufferers have a worse time when the pollen count is high.
6. The farmers hurried to make hay before the rain came.
7. The freshly harvested hay was taken into the big hay barn.
8. The hay was so well stacked that it kept up even in strong winds.
9. We pitchforked the hay into the waggon.
10. Farmers feed hay to the cows.
11. There was always a harvest supper for the farm workers after the hay and wheat had been cut.
12. He took a herbal remedy for his hay fever.
13. Gleb scrabbled about in the hay, pulled out a book and opened it.
14. Cows feed on hay.
15. The candle tipped over and the hay caught fire.
16. They laid in hay for the winter.
17. Hay fever is an affliction which arrives at an early age.
18. She advised him to make hay.
18. Wish you will love sentencedict.com and make progress everyday!
19. Rainy weather brings blessed relief to hay fever victims.
20. The animals are fed with hay and grass.
21. The rain which spoils haying allows Rector Irwine of Broxton a morning inside to play chess with his elegant mother.
22. Not haying done it right, I tried again.
23. I enjoy gardening, haying , animals, living in the country, foreign movies, learning about anything, cooking and baking.
24. We were overjoyed at the news of China haying launched another man-made satellite.
25. He said he could not come because he would be haying a meeting.
26. This author has the analysis to the earnest summary in its procedure, haying the overall situation t...
More similar words:
saying,
laying,
paying,
playing,
staying,
graying,
assaying,
slaying,
fraying,
spraying,
dismaying,
delaying,
straying,
betraying,
portraying,
laying waste,
soothsaying,
role playing,
roleplaying,
playing card,
bricklaying,
playing field,
there is no saying,
staying power,
go without saying,
praying mantis,
paying attention,
it goes without saying,
pay in,
lay in.