Synonym:
adjust,
concentrate.
Similar words:
focus on,
focussed,
jocund,
document,
accuse,
excuse,
innocuous,
discuss.
Meaning: ['fəʊkəs] n. 1. the concentration of attention or energy on something 2. maximum clarity or distinctness of an image rendered by an optical system 3. maximum clarity or distinctness of an idea 4. a central point or locus of an infection in an organism 5. special emphasis attached to something 6. a point of convergence of light (or other radiation) or a point from which it diverges 7. a fixed reference point on the concave side of a conic section. v. 1. direct one's attention on something 2. cause to converge on or toward a central point 3. bring into focus or alignment; to converge or cause to converge; of ideas or emotions 4. become focussed or come into focus 5. put (an image) into focus.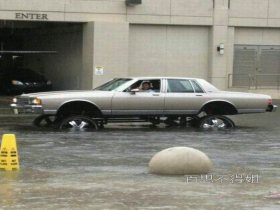 Random good picture Not show
1 I think Dave likes to be the focus of attention.
2 It's time to focus on the company's core business.
3 His administration's economic policy would focus on reining in inflation.
4 The focus on my camera isn't working properly.
5 The visit helped to focus world attention on the plight of the refugees.
6 If you focus the sun's rays on dry wood with a burning-glass, it will start burning.
7 He felt he needed to focus more on his career.
8 The noise made it hard for me to focus on work.
9 Focus on small goals instead of big ones.
10 In the background, in soft focus, we see his smiling wife.
11 should always learn from everything; should focus on in order to know more, know all.
12 Try and focus your mind on your lessons.
13 The secret of change is to focus all of your energy, not on fighting the old, but on building the new.
14 Education is the current focus of public debate.
15 The key focus of the marketing mix will be on price and distribution.
16 The company needs to focus on its biggest clients.
17 We really need to focus on this one issue and not get sidetracked.
18 It took an extraordinary effort to focus on preparing his classes or correcting his students' work.
19 This season's fashions focus on warm tones and soft lines.
20 The focus of the conference shifted from population growth to the education of women.
21 We're going to focus on the relationship between freedom and necessity.
22 Pictures should be in focus, with realistic colours and well composed groups.
23 Magnetic coils focus the electron beams into fine spots.
24 Our primary focus this term will be on group work.
25 The final status negotiations would focus on the core issues of the peace process.
26 She made a few minor adjustments to the focus of her camera.
27 The focus of interest in the series is what goes on in everyday life.
28 The company's restructuring is designed to give a sharper focus on key growth markets.
29 He has to hold newspapers at arm's length to focus on the print.
30 What I'm going to do in this lecture is focus on something very specific.
More similar words:
focus on,
focussed,
jocund,
document,
accuse,
excuse,
innocuous,
discuss,
excuse me,
custody,
documentary,
customer,
the accused,
circumlocution,
discussion,
accusation.