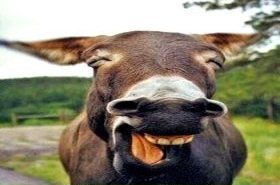 Random good picture Not show
1. Lyndon was exonerated from the accusation of cheating.
2. He made an accusation against me.
3. They sank into mutual accusation and incrimination.
4. The accusation of elitism seems unfair as the festival presents a wide range of music, with something to please everyone.
5. They leveled an accusation against her.
6. He glared at me with an air of accusation.
7. His accusation kicked back and he himself had to go to jail.
8. I was furious at his making such an accusation.
9. The main accusation levelled against him was that he tried to avoid military service.
10. That is a preposterous accusation!
11. What you say amounts to a direct accusation.
12. His response to the accusation was rapid.
13. He leveled his accusation against the authorities.
14. He said the accusation had been made from hatred and ill will.
15. New evidence has emerged which supports the accusation against her.
16. You made a public accusation of misconduct against Nigel.
17. The accusation prompted the resignation of the cabinet minister.
18. I don't want to make an accusation until I have some proof.
19. She was deeply pained by the accusation.
20. Their father now faces an accusation of murder.
21. He made the accusation in the presence of witnesses.
22. The accusation that she did not trust him was a barb that hurt more than he wanted to admit.
23. He made a false accusation against the Smiths.
24. On what grounds do you make that accusation?
25. He denied the accusation that he had ignored the problems.
26. Your accusation must be grounded on facts.
27. There isn't a shred of evidence to support her accusation.
27. Wish you can benefit from sentencedict.com and make progress everyday!
28. The minister has issued an emphatic rejection of the accusation.
29. Can you help me to hurry along the economic accusation ?
30. He felt a sense of incredulity, anger and pain at the accusation made against him.
More similar words:
sensation,
compensation,
occupation,
conversation,
accuse,
the accused,
nation,
relation,
zonation,
equation,
donation,
formation,
operation,
education,
national,
location,
radiation,
summation,
allegation,
inflation,
situation,
migration,
violation,
isolation,
variation,
inclination,
regulation,
indication,
combination,
limitation.