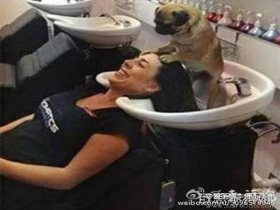 Random good picture Not show
1. Waste of time is the most extravagant and
costly
of all expenses.

2. An indiscreet remark triggered off a long and costly strike.
3. The long and costly strike proved to be the last nail in the company's coffin.
4. Such a database would be extremely costly to set up.
5. The six-month delay will be costly for the company.
5. Wish you can benefit from sentencedict.com and make progress everyday!
6. The royal train was fitted up with costly furniture.
7. Passenger ships are a costly way to travel.
8. Their costly and futile attempt to subjugate the Afghans lasted just 10 years.
9. Our former process was too costly.
10. Having professionally made curtains can be costly, so why not make your own?
11. She rationalized the expense by saying that the costly carpet she had bought would last longer than a cheaper one.
12. It has been rather costly to install the machinery, but it should pay off in the long run.
13. Coastal defence is a costly business.
14. Psychometric tests can save organizations from grim and costly mistakes.
15. It can be costly to refinance.
16. The proposal was rejected as too costly.
17. The castle will undergo extensive and costly renovations.
18. His delay in making a decision could prove costly in the long run.
19. Having curtains made professionally can be costly.
20. Your plan fell down when it proved too costly.
21. His plan is too costly to ever get off the ground.
22. It would be too costly to repair the car.
23. These teaching methods are too costly in terms of staff resources.
24. Buying new furniture may prove too costly.
25. This process is costly in computer time.
26. It must be very costly to keep up a house like this.
27. Complete replacement of the roof tiles would be very costly.
28. The scheme was jettisoned when the government found it too costly.
29. At the required level of visual verisimilitude, computer animation is costly.
30. Take out our service contract and say goodbye to costly repair bills.
More similar words:
mostly,
honestly,
cost,
costume,
at any cost,
at all costs,
at the cost of,
the cost of living,
ecosystem,
host,
most,
ghost,
boost,
at most,
almost,
poster,
foster,
hostile,
post-war,
hostage,
partly,
gently,
softly,
tightly,
lightly,
quietly,
shortly,
greatly,
directly,
slightly.