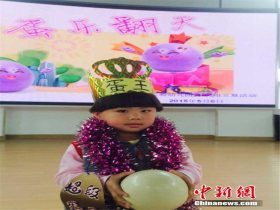 Random good picture Not show
1. A narrow passage led directly through the house into the garden.
2. The issues raised in the report relate directly to Age Concern's ongoing work in this area.
3. He is willing to confront problems directly.
4. Centrifugal machines are connected to the motor drive directly instead of through a gearbox.
5. I wonder at your courage in asking him directly!
6. He is directly responsible for this.
7. It is not possible to observe this phenomenon directly, but its effects can be seen in the rise in global temperatures.
8. The two incidents are not directly linked.
9. She stared directly at the witness but he did not show a flicker of recognition .
10. Pressure varies directly with temperature and inversely with volume.
11. We have not been directly affected by the latest cuts.
12. The President was not directly involved.
13. The old woman looked directly at the boy and he tried to avoid her searching glance.
14. The colony was governed directly from Paris.
15. Kindly address yourself to the chairman(sentencedict.com), not directly to other representatives at this meeting.
16. Luke sat directly behind the pilot and conversed with him.
17. By 1960 the arms industry in America directly employed 3.5 million people.
18. These are the cells that directly attack and kill micro-organisms.
19. He's directly responsible to the boss.
19. Wish you can benefit from our online sentence dictionary and make progress day by day!
20. These comments are not directly relevant to this enquiry.
21. Their products compete directly with ours.
22. The new property tax law won't directly affect us.
23. He drove her directly to her hotel.
24. The issues raised in the report relate directly to the ongoing work of the charity.
25. Environmental problems directly affect the quality of people's lives.
26. The naked bulb was directly over his head.
27. He appeared from the apartment directly below Leonard's.
28. My salary is paid directly into my bank.
29. Some factories have cut out the middleman and sell their products directly to customers.
30. He went over the heads of union officials, appealing directly to the workforce.