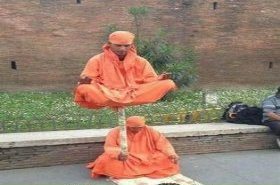 Random good picture Not show
1. Eight people were held hostage for four months.
2. She was taken/held hostage by the gunmen.
3. The group are holding two western tourists hostage .
4. The former hostage is in remarkably good shape considering his ordeal.
5. He was taken hostage while on his first foreign assignment as a television journalist.
6. Don't fire!He hijacked a girl as a hostage.
7. The discussions centred on the hostage issue.
8. The hostage had been shackled to a radiator.
9. Our country must not be held hostage to our past.
10. Three children were taken hostage during the bank robbery.
11. The hostage had a rifle levelled at his head.
12. He was held hostage for almost a year.
13. The children were detained as hostage in the underground.
14. One group claimed to have executed the American hostage.
15. The hijackers kept the pilot as a hostage on board the plane.
16. The gunman is holding two children hostage in the building.
17. The gunman then took a hostage and demanded a plane and safe passage to an unspecified destination.
18. The three men were held hostage for two days by masked gunmen.
19. The group had shot dead another hostage.
20. The class was held hostage by a hooded gunman.
21. Some-body is holding your wife hostage.
22. The reporting of the hostage story was fair,[sentencedict.com] if sometimes overblown.
23. The hijackers kept the pilot on board the plane as hostage.
24. The embattled president also denied recent claims that he was being held hostage by his own soldiers.
25. A newsflash from Beirut says some of the American diplomats have been kidnapped as hostage.
26. Everybody who goes into this region, whoever they are, is at risk of being taken hostage.
27. The government is pressing for an early resolution of the hostage crisis.
28. He rebuked the President for trying to make political capital out of the hostage situation.
29. With the reduction in foreign investments, the government will be even more a hostage to the whims of the international oil price.
30. There was none of the drama and relief of a hostage release.
More similar words:
a stage,
at this stage,
host,
ghost,
hostile,
heritage,
cottage,
shortage,
advantage,
percentage,
take advantage of,
first and foremost,
whose,
those,
tag,
hospital,
most,
cost,
boost,
antagonist,
mostly,
almost,
foster,
at most,
poster,
costly,
post-war,
costume,
fight against,
at any cost.