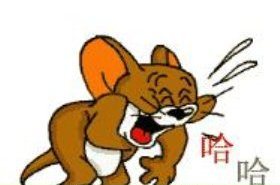 Random good picture Not show
1, I little thought that I should be breaking bread and pouring wine with you.
2, I have broken bread with them.
3, It is this insight that is recalled every time Christians have gathered together and broken bread and shred the cup.
4, As they broke bread it spurted and dripped blood, and their mirth was the rattle in a dying man's throat.
5, When cold, break bread pieces into a plastic bag and crush with a rolling pin until fine.
6, It was his first offer to break bread with me.
7, We must go and break bread with them.
8, The worshipers kneeled at the altar rail to break bread.
9, We might well ask ourselves as we break bread this morning: Where are our hearts?
10, The preacher asked him inside and insisted he break bread with his family.
11, Back to take over the globe ,[http://sentencedict.com/break bread.html] now break bread.
12, We come to break bread and give thanks and seek guidance, but also to rededicate ourselves to the mission of love and service that lies at the heart of all humanity.
13, Yet male house finches break bread crumbs with males who are obviously under the weather.
14, A disciple cannot expect to break bread with Christ and not be subject to the same ridicule that Christ himself endured.
15, It is amazing we manage to break bread instead of heads.
16, He refused to break bread with his old enemy.
17, Ronaldo pledges to end his career at Milan and become "Number One" again, bring Ronaldinho and break bread with Massimo Moratti.
18, Let's take a day off from the campaign trail, break bread the Thanksgiving table.
19, It's become a tradition for the Lakers this season to break bread before every playoff series.
20, Yeah, I know. By the way, do you know how to properly break bread?
21, If you're one of them, find a friend to break bread with.
22, But tomorrow is also a day to remember those who cannot sit down to break bread with those they love.
23, Having turned his personal pain to such a creative purpose, he gets us to break bread with him and take communion with his grief and loss.
24, Nine other celebrity items are up for grabs, including lunch with former Bush aide Karl Rove. But the opening bid for the chance to break bread with him is just $7500.
More similar words:
break bread with,
backbreaking,
break,
inbreak,
break in,
break-in,
breakout,
breaker,
break out,
breakup,
break up,
break off,
outbreak,
break-up,
bread,
breakers,
tax break,
tea break,
breakage,
breakaway,
break away,
break in on,
breakdown,
breaking,
tiebreak,
break down,
daybreak,
breakfast,
break time,
break forth.