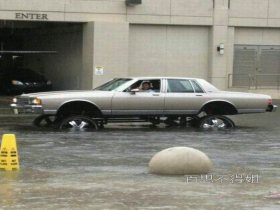 Random good picture Not show
1 The auditorium seats over a thousand people.
2 The auditorium has comfortable seating and modern acoustics.
3 The auditorium is a building of great magnitude.
4 The students are congregated in the auditorium.
5 We were crushed out of the auditorium.
6 The darkened auditorium was filled with muttering.
7 The teacher gathered all the pupils in the auditorium.
8 The auditorium can seat an audience of 5 000.
9 Who will undertake the job of decorating the auditorium?
10 The auditorium was recently renovated for more than $ 2 million and still needs improvements.
11 Far in back of the huge auditorium, a camera scans the frantic attendees.
12 I arrive late at an auditorium filled with row upon row of molded-plastic lecture-chairs.
13 The main auditorium Although you can shrink a hall by various techniques, it is not ideal.
14 The auditorium was quiet enough to hear a pin drop.
15 In a fine auditorium equipped with every teaching aid and where the curtains are operated by an electric switch.
16 The curtains in the auditorium are ragged they took the curtains down because they was so ragged.
17 We'll have the meeting in the classroom rather than in the auditorium.
18 Chattering noisily, the crowd began to filter into the auditorium.
19 Men in green army uniforms are sprinkled throughout the huge auditorium.
20 For some ticket prices there will be a choice of two areas in the auditorium - please state your preference when booking.
21 Rough terraces of seats were fashioned to serve as an auditorium.
22 On Sundays there was a morning service in the village church and an evening hymn-sing in the auditorium.
23 The cinema was built on a hill, giving a natural rake to the auditorium seating.
24 At times I felt like cutting my throat as the depression conjured up by the story spilled over into the auditorium.
25 She was short-sighted a could not see into the auditorium.
26 She will read at 8 tonight in the University of Arizona's Modern Languages auditorium.
27 The Moulin Rougestaff steer them all to their tables in the auditorium,(www.Sentencedict.com) which is lit with small pink lamps.
28 On the fourth side was the meeting chamber or auditorium which provided seating for over 1200 persons.
29 A few minutes late, I slipped into the half-full auditorium, spotted Sergei near the back, and sat beside him.
30 The free reading on Wednesday begins at 8 p.m. in the Modern Languages auditorium.
More similar words:
auditor,
auditory,
plaudits,
editor,
triumph,
opprobrium,
planetarium,
equilibrium,
audience,
inaudible,
erudite,
monitor,
visitor,
territory,
competitor,
inquisitor,
repository,
historic,
historian,
oratorio,
notorious,
rhetoric,
historical,
historically,
notoriously,
rhetorically,
gubernatorial,
rhetorical question,
fraud,
gaudy.