Synonym:
conquest,
success,
victory,
winning.
Antonym:
defeat.
Similar words:
planetarium,
emphasis,
emphasize,
sodium,
medium,
stadium,
premium,
dump.
Meaning: ['traɪəmf] n. 1. a successful ending of a struggle or contest 2. the exultation of victory. v. 1. prove superior 2. be ecstatic with joy 3. dwell on with satisfaction 4. to express great joy.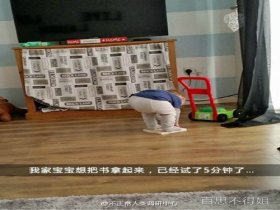 Random good picture Not show
1 Hollywood's favourite actor was modest about his latest triumph.
2 The victorious army returned in triumph.
3 Winning the championship is a great personal triumph .
4 The new bridge is a triumph of engineering.
5 Ben's got a thing about Triumph motorbikes - he's got three of them.
6 The important thing in Life is not triumph, but the struggle; the essential thing is not to have conquered but to have fought well.
7 The book celebrates the hostages' remarkable triumph over appalling adversity.
8 He was punching the air in triumph.
9 The greater the struggle,[www.Sentencedict.com] the more glorious the triumph.
10 The championships proved to be a personal triumph for the coach, Dave Donovan.
11 In every triumph, there's a lot of try.
12 He held up the prize in triumph.
13 The winning team returned home in triumph.
14 It was a personal triumph over her old rival.
15 The match ended in triumph for the French team.
16 The leading runner raised his arms in triumph.
17 After the war, the victors returned in triumph.
18 She scored a resounding triumph over her rival.
19 Cataract operations are a triumph of modern surgery, with a success rate of more than 90 percent.
20 He did a little dance of triumph.
21 The gallery is a triumph of design.
22 He's always crowing about his latest triumph.
23 The Triumph Spitfire is a classic car.
24 Her Wimbledon victory was hailed as a triumph over adversity.
25 We trumpeted our triumph all over the school.
26 The new plane was a triumph of European industrial and technical collaboration.
27 After the game the victors returned in triumph.
28 I learned that courage was not the absence of fear, but the
triumph
over it. The brave man is not he who does not feel afraid, but he who conquers that fear.
Nelson Mandela

29 Saint Augustine's 'City of God' is an allegory of the triumph of Good over Evil.
30 The victory over the French at Waterloo was Wellington's greatest triumph.