Synonym:
annoy,
exasperate,
infuriate,
irk,
irritate,
provoke,
vex.
Similar words:
aggrandize,
excavate,
aggrieved,
aggression,
aggressive,
gravity,
private,
motivate.
Meaning: ['ægrəveɪt] v. 1. make worse 2. exasperate or irritate.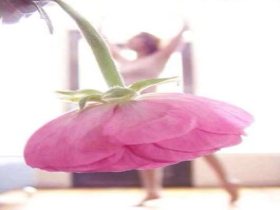 Random good picture Not show
1. Stress and lack of sleep can aggravate the situation.
2. Military intervention will only aggravate the conflict even further.
3. Men aggravate me when they go on about how impractical women are.
4. Cigarettes can aggravate the symptoms of a cold.
5. Building the new road will only aggravate the situation .
6. Pollution can aggravate asthma.
7. We can aggravate a problem, but a woman can not make her husband hit her!
8. Air pollution may aggravate a child's asthma.
9. To increase this tension further and aggravate the goods famine even more is impossible.
10. Any talk of price rises now will only aggravate an already serious situation.
11. John claimed Susan did things just to aggravate him.
12. Cutting down the old forests may aggravate global warming.
13. But our actions only aggravate their passivity and feelings of helplessness.
14. Those who don't, aggravate the pollution, reduce the lives of their cars and sometimes their own lives too.
15. Don't aggravate me, child!
16. In fact, Water Lilies should help, not aggravate the situation, as all plants are consumers of nitrate.
17. They tend to aggravate rather than improve the poor self-esteem, poor individual coping skills and poor emotional maturity in the primary sufferer.
18. According to Hors, the new law will aggravate this situation, as these institutions will regularly force general practitioners to disclose information.
19. It can aggravate asthma and bronchitis and cause coughing, choking and impaired lung function, particularly in people who exercise.
20. Her questions aggravate him.
21. This may only serve to aggravate matters further and undermine your role as a neutral.
22. Scratching can aggravate the rash.
23. If the reports are well founded, the incident could seriously aggravate relations between the two nations.
24. Indeed, there is wide support for measures that could seriously aggravate both problems.
25. And his self-despite was so strong that he knew reviving an old flame or chasing some young actress would only aggravate it.
26. The advantages conferred by their experience, their weapons and their official status should not reduce but rather aggravate their accountability.
27. It was clear to everyone that it would only aggravate the festering wound.
28. Carrying a rucksack or anything over your shoulder is likely to aggravate this.
29. There is as noted above a real risk that the process will aggravate further the degree of imbalance that presently exists.
30. This will be painful in disease of the hip joint but will never aggravate pain caused by root compression in the back.
More similar words:
aggrandize,
excavate,
aggrieved,
aggression,
aggressive,
gravity,
private,
motivate,
enervate,
exaggerate,
privately,
the private sector,
graduate,
grateful,
integrate,
denigrate,
integrated,
congratulate,
undergraduate,
craving,
unravel,
travesty,
traveler,
depraved,
naval,
ragged,
shaggy,
depravity,
savage,
baggage.