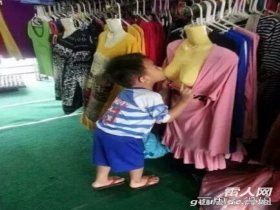 Random good picture Not show
1. But the Second Vatican Council had taken pains to correct this notion.
2. Catholic liturgies, particularly before the Second Vatican Council, were sensual feasts, complete with incense, candles and bells.
3. After the Second Vatican Council,(Sentencedict) many parishes had begun to allow girls to assist at the altar.
4. The decrees of Vatican council II appealed to the Bible more than to tradition.
5. The Second Vatican Council revised the Breviary and changed its name to Liturgy of the Hours.
6. The Second Vatican Council called for a renewal of convent life, with adaptation of rules and constitutions in a manner appropriate to the needs of the church and world today.
7. Obviously, the Second Vatican Council led the Catholicism world to comply with the historical development rules, and positively responded to the religious mission endowed with the times.
8. In this same spirit, the Second Vatican Council thoroughly re-examined the role of the Church in the modern world and arrived at new concepts in ecclesiology and moral teaching.
9. The Second Vatican Council (1962-65) included a chapter on Mary in the Constitution of the Church that emphasizes Mary's complete dependence on her Son.
10. Vatican Council II in the Constitution on the Sacred Liturgy describes how penitence will lead one closer to God.
11. The Second Vatican Council had far-reaching influence on the development of Christianity all over the world, and became the milestone in modem Catholic history.
12. It is among a small number of churches designed specifically to accommodate the liturgical changes which followed from the Second Vatican Council.
13. The formidable challenge for progressive bishops and theologians who dominated the Second Vatican Council was to formulate a compelling alternative.
14. The center devoted itself to implementing the liturgical reform begun at the Second Vatican Council.
15. He presided over the Catholic Church during most of the Second Vatican Council and played a central role in implementing its decisions.
16. But "Good Pope John, " a stolid career diplomat for the Vatican, surprised everyone by announcing a year later that he was convening the Second Vatican Council, a major event in church history.
17. This concept Christian Zen is actually an important result of Second Vatican Council, which could benefit the Christian spirituality from Buddhist meditation.
18. This is a photograph of Pope John XXIII signing the document that officially started the Second Vatican Council.
More similar words:
second vatican council,
county council,
vatican city,
legislative council,
council,
economic and social council,
councilor,
councilman,
councillor,
council tax,
council of economic advisors,
national security council,
city council,
privy council,
State Council,
councilwoman,
council member,
general council,
council chamber,
council of trent,
United Nations Security Council,
security council,
executive council,
trusteeship council,
african country,
uncounted,
uncountable,
run counter to,
bean counter,
in countenance.