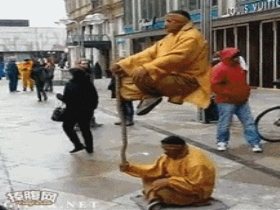 Random good picture Not show
1. Mr. Sapir sees signs U.S. investors may be getting wary.
2. The American anthropologist-linguist Edward Sapir and his student Benjamin Lee Whorf proposed a sweeping, two-pronged hypothesis concerning language and thought.
3. Edward Sapir and Benjamin Whorf once produced a hypothesis on the relation between language and culture.
4. As the famous American linguist Edward Sapir said:"The language of another language is the simplest of words "loan.
5. But Professor Sapir, for one, stands by his calls for structural reforms in Europe.
6. Two anthropologists—linguists, Franz Boas and Edward Sapir, were pioneers in describing many native languages of North and South America during the first half of the twentieth century.
7. Edward sapir and wolff hypothesis is undoubtedly a attractive linguistic subject to humanity. however, since its birth, there are a variety of different sound exist.
8. According to the strong version of the Sapir – Whorf hypothesis, language determines speakers' perceptions and patterns their way of life.
9. Sapir Wolfe hypothesis is a theory which had a great significance in Linguistics of last century, and its core is that language decides thinking.
9. Sentencedict.com try its best to collect and build good sentences.
10. But despite these risks, Sapir believes a restructuring of Greek debt should be done in the next one to two years.
11. This independence of language and thought is known as Sapir - Whorf Hypothesis.
12. "Whatever restructuring has to be done, it should occur before 2013. Otherwise it will be that much more painful," Sapir said.
13. The newly described languages were often so strikingly different from the well studied languages of Europe and Southeast Asia that some scholars even accused Boas and Sapir of fabricating their data.
More similar words:
sapid,
sapiens,
sapient,
sapience,
sapidity,
sapiential,
neat as a pin,
homo sapiens,
tapir,
it is a pity that,
scrap iron,
sap,
sapo,
asap,
sapor,
sappy,
sapper,
sappho,
sapling,
sapwood,
saponin,
sapphire,
misapply,
disappear,
rosa parks,
disapprove,
poles apart,
saponified,
adam's apple,
saponifier.