Similar words:
hanover,
lean over backwards,
run over,
win over,
turn-over,
mourn over,
skin over,
turnover.
Meaning: ['hænəʊ'vɪərɪən]
n. 1. any of the British rulers who were members of the House of Hanover 2. a member (or supporter) of the house of Hanover. adj. of or relating to the former English royal House of Hanover or their supporters.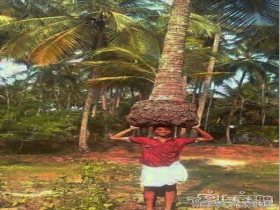 Random good picture Not show
1. The Whigs were low churchmen and Hanoverians, the Tories high churchmen and Jacobites.
2. The Hanoverian kings were not uninterested in political life but they had difficulty comprehending the complexities of domestic and foreign affairs.
3. The Hanoverian monarchs were great patrons of the arts, and actively promoted the music of both native-born and Continental musicians.
4. Nevertheless, some Hanoverian battalions yielded.
5. After the disreputable Hanoverian kings, it was high time the monarchy became more respectable. That was the opinion of Queen Victoria and her husband, Prince Albert of Saxe-Coburg-Gotha.
6. Hanoverian maintains its position of being the sales centre of GRASSHOPPER.
7. At the moment when the Hanoverian lieutenant, Wilda, grasped this handle in order to take refuge in the farm, a French sapper hewed off his hand with an axe.
8. The Hanoverian general Freytag was taken prisoner by a French hussar, who, perceiving that he had a valuable watch, said[http://sentencedict.com], "Give me your watch."
9. Like the Hanoverian kings, she disliked her heir, and despite his protests refused to let him take part in government affairs.
10. She had Hanoverian stubbornness and hot temper and she was sometimes cruel and intolerant.
11. He believed that if he won brave Catholic hearts in Scotland, then the Catholic French would assist him in England aga in st the hanoverian throne.
12. The last of the Stuart monarchs, Queen Anne, died in 1714 and the British throne passed to the Hanoverian king George I, a German protestant who could speak no English.
13. Eighteenth-century prints caricature George III as a farmer, laugh at Hanoverian German accents – yet the same crowds who laughed at the printshop windows turned out loyally for coronations.
More similar words:
hanover,
lean over backwards,
run over,
win over,
turn-over,
mourn over,
skin over,
turnover,
turn over,
sign over,
taken over,
hand over hand,
turnover tax,
turnover rate,
asset turnover,
labour turnover,
turnover ratio,
be given over to,
stock turnover,
please turn over,
perianal,
perianth,
iberian,
turn over a new leaf,
algerian,
valerian,
nigerian,
sumerian,
siberian,
hesperian.