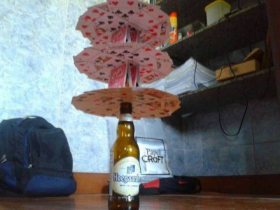 Random good picture Not show
1. I would not relish a low-level left-engine-out go-around since the undercarriage can not be raised and single-engine gear-down climb would be earth-tangential.
2. For each go-around, the newspaper will be shorten to a half, if the newspaper is toren into pieces, it means the 'island' will sink.
3. This go-around we're focusing on new moms, families with median income and one or more children under the age of two.
4. The plane may have been attempting a go-around in poor visibility, officials said.
5. When he returns with his hostages to his native village , he and the local ruling schoolteacher have a go-around on how the town is to be run .
6. Not everyone remembers this, but this is Microsoft's second go-around with the tablet computing concept.
7. I didn't think you had the stomach for another go-around.
8. Bain believes that once it offers its investors this sort of choice in Asia, it will be practically impossible to insist on 2/30 the next go-around.Sentence dictionary
9. Said PricewaterhouseCooper's Silverman, "There will be boom and bust again, I'm sure. But I don't see what happened in the first go-around repeating itself.
10. The Bumblebee movie character had you at hello – or you missed the Camaro on its first go-around .
11. "We knew [the therapy] could be very potent, " Porter said. "But I don't think we expected it to be this dramatic on this go-around."
More similar words:
go around,
lounge around,
around,
get around,
all around,
all-around,
sit around,
bum around,
bat around,
lie around,
run around,
runaround,
come around,
look around,
cast around,
send around,
all arounder,
fool around,
mess around,
mill around,
wraparound,
year-around,
shop around,
pass around,
boss around,
play around,
move around,
mope around,
moon around,
muck around.