Synonym:
TV,
picture,
telecasting,
television,
video recording.
Similar words:
ride on,
divide,
ideology,
decide on,
provide,
evident,
evidence,
provided.
Meaning: ['vɪdɪəʊ] n. 1. the visible part of a television transmission 2. a recording of both the video and audio components (especially one containing a recording of a movie or television program) 3. broadcasting visual images of stationary or moving objects.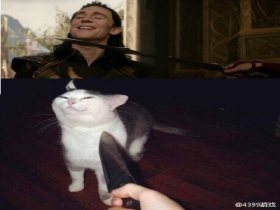 Random good picture Not show
(1) Video is making huge inroads into attendance figures at movie theaters .
(2) Tom admits that playing video games sometimes distracts him from his homework.
(3) Video cameras with night vision can be activated by movement.
(4) The jury watched video footage of the riots.
(5) I've seen the video - it's pretty far-out.
(6) It's wise to have an extra video player as a fallback.
(7) She has watched the race on video.
(8) Come round tonight and we'll watch a video.
(9) The tapes are both video and audio.
(10) The criminals were caught on a security video.
(11) Peach blossom in March, two people go, video.
(12) Ed came over last night to watch the video of the football match that I'd recorded.
(13) With video, you can watch the latest movies in the comfort of your own home.
(14) Video games demand great manual dexterity.
(15) The bank robbery was recorded on video.
(16) The movie will be released on video in June.
(17) Send for an educational video post-free. Sentencedict.com
(18) Once it has finished , the video automatically begins again.
(19) A video is a useful aid in the classroom.
(20) The video provides instruction on how to operate the computer.
(21) The robbery was captured on police video cameras.
(22) The police studied the stills from the security video.
(23) My new video game player came with three game cartridges included.
(24) The boys played video games all day.
(25) That video game is really neat!
(26) Where is the audio input on the video recorder?
(27) Let' s go for a walk instead of playing video games.
(28) It looks like high noon for the nation's movie theaters, now we are in the age of the home video.
(29) When we bought the television, we decided to go for the full monty - a large screen, 38 channels and a video.
(30) Parents have joined with health experts to produce a video for bereaved families.