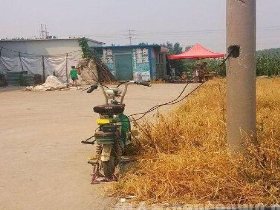 Random good picture Not show
1. I love that kind of tongue-in-cheek wit.
2. The offer was made almost tongue-in-cheek.
3. Her latest play is a firmly tongue-in-cheek look at the world of advertising.
4. I think he was talking tongue-in-cheek.
5. Kate's tongue-in-cheek interview was given half a page, and the Globe immediately asked her for more articles.
5. Sentencedict.com is a sentence dictionary, on which you can find excellent sentences for a large number of words.
6. The way I use them is slightly tongue-in-cheek.
7. A rare combination of horror, tongue-in-cheek humor and actual eroticism. 1976.
8. Corbett loved the brilliant logic delivered so tongue-in-cheek that only those who wished to take offence would be affronted.
9. This is not a merely tongue-in-cheek reaction to such arguments as that of Meillassoux.
10. Behind the obvious tongue-in-cheek smirks the situations' oddity brings, there is a deeper point to be made.
11. It's odd, but a tongue-in-cheek fairy tale like The Princess Bride offers up a healthy romantic moral: loving someone is about wanting to grant them their hearts wish.
12. These tongue-in-cheek annual awards are bestowed upon those who dabble in some very strange science. Here are some of last year's winners.
13. This was said somewhat tongue-in-cheek[sentencedict.com], but there is a serious point to the question.
14. Tongue-in-cheek in tenor, it nevertheless offers some well-observed insight into how Chinese women in Shanghai climb up the socio-economic ladder by way of marriage.
15. Were they written tongue-in-cheek, or with an underlying conviction?
16. Fallon's being tongue-in-cheek — sort of. He doesn't believe his fate or anyone else's is entirely determined by genes.
17. The rumor came from a tongue-in-cheek comment from Turner that he would colorize the film in order to bait critics of the process.
18. Therefore, that tongue-in-cheek statement we send just might be interpreted seriously.
19. This is all slightly tongue-in-cheek, I'd like to make that clear.
20. To greet the annual Nobel Prizes, tongue-in-cheek scientists in the United States handed out their own "Ignobel" awards.
21. It is the trick of the big-stage musical number but applied to circus with finesse and much tongue-in-cheek humour.
22. Meanwhile, the Chinese public is fascinated by Ms. Hung's personal brand, her family background, and her tongue-in-cheek commentary that offers a glimpse into the world of China's privileged class.
23. They host over 15,000 video tutorials in just about every subject under the sun, including some tongue-in-cheek tutorials like this one: How To Use CSI Techniques To Find Out Who Used Your Coffee Mug.
24. Photos of the store posted on Chinese websites have attracted thousands of comments, many of them offering tongue-in-cheek praise.
25. Scott Flanders, the recently-hired chief executive of Playboy Enterprises, told the Chicago Sun-Times in an interview that the Marge Simpson cover and centerfold was "somewhat tongue-in-cheek ."
26. Three years after Hurricane Katrina's waters flooded 80 percent of the city, a weaker Gustav appeared to have listened to the evacuees' tongue-in-cheek appeals for mercy.
27. As it did, some traders would dig out their commemorative caps, in something of a tongue-in-cheek salute to such recurrent market measures.
28. One lie has even become such a standard, that it's more of a joke than a real lie. I've said it to my son, but always with tongue-in-cheek.
29. Cartoonist Tony Auth reverses Superman's routine to make a tongue-in-cheek comment on California's new governor, 56-year-old muscleman Arnold Schwarzenegger.
30. Aside from tae kwon do, many consider StarCraft to be "the national sport of Korea," now with less tongue-in-cheek than ever before.
More similar words:
tongue,
mother tongue,
cheek,
harangue,
on guard,
cheer,
cheep,
cheese,
cheesy,
cheery,
cheer up,
cheetah,
tongs,
tonga,
sheet anchor,
cheerful,
big cheese,
cheerfully,
pinched,
clincher,
rancher,
cotton gin,
quenched,
luncheon,
crunched,
drenched,
clenched,
hold in check,
avalanche,
truncheon.