Synonym:
brawny,
forceful,
hardy,
mighty,
muscular,
potent,
powerful,
sturdy,
vigorous.
Antonym:
weak.
Similar words:
astronomer,
patron,
go wrong,
electronic,
electronics,
stroke,
irony,
bear on.
Meaning: [strɔŋ / strɒŋ] adj. 1. having strength or power greater than average or expected 2. not faint or feeble 3. having or wielding force or authority 4. having a strong physiological or chemical effect 5. able to withstand attack 6. of good quality and condition; solidly built 7. of verbs not having standard (or regular) inflection 8. being distilled rather than fermented; having a high alcoholic content 9. freshly made or left 10. strong and sure.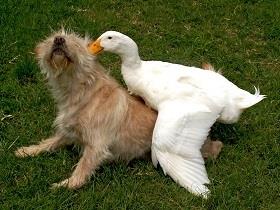 Random good picture Not show
1. Weak men wait for opportunity, but the
strong
men make it.

2. No matter how
strong
you are how notable your attainments, you have endruring significance only in your relationship to others.

3. A chain is only as
strong
as its weakest link.

4. One good head is better than a hundred
strong
hands.

5. The battle is to the
strong
.

6. Truth is honest, truth is sure; Truth is
strong
and must endure.

7. They battled strong winds and heavy rains in their carriage.
8. Turning away under a strong attack is a sure recipe for defeat.
9. If someone is strong enough to bring you down,show them you are strong enough to get up.
10. The strong wind hurled down bits of the roof.
11. I think I'm strong enough to lose so desperate.
12. I'm a strong believer in the capitalist system.
13. His mannerisms bear a strong likeness to those of his father.
14. She has a strong sense of justice and fairness.
15. The Prime Minister expects strong support from the Labour backbenches.
16. A strong man will struggle with storms of fate.
17. It was very strong[http://sentencedict.com], made of three solid planks of wood.
18. Peer pressure is strong among young people .
19. The country needs a strong intelligence service to counter espionage and foreign extremists.
20. The competition is very strong this time.
21. Migrating birds and fish have a strong homing instinct.
22. A strong opposition is vital to a healthy democracy.
23. This policy had repeatedly come under strong criticism on Capitol Hill.
24. Paul has strong opinions on most subjects.
25. Liberty and civilization are only fragments of rights wrung from the
strong
hands of wealth and book learning.

26. The fire is the test of gold; adversity of
strong
man.

27. To be angry with a weak man is a proof that you are not very
strong
yourself.

28. The main disadvantage of the material is that it fades in strong sunlight.
29. And you think that love is only,[sentencedict.com]For the lucky and the strong.
30. The fire is the test of gold; adversity of strong men.
More similar words:
astronomer,
patron,
go wrong,
electronic,
electronics,
stroke,
irony,
bear on,
bronze,
chronic,
troop,
long,
long.,
frontier,
confront,
border on,
patrol,
in front of,
ironically,
among,
along,
control,
trouble,
long for,
courtroom,
tropical,
troubled,
the front line,
ongoing,
all along.