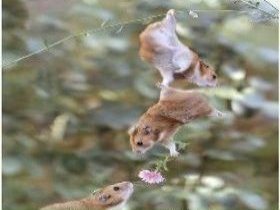 Random good picture Not show
1) Every kind of peaceful cooperation
among
men is primarily based on mutual trust and only secondly on institutions such as courts of justice and police.

2)
Among
the blind the one-eyed man is king.

3) When the belly is full the mind is
among
the maids.

4) He is immortal 6, not because he alone
among
creatures has an inexhaustible 7voice, but because he has a soul, a spirit capable of compassion 8and sacrifice9 and endurance.

5)
Among
a people general corrupt, liberty cannot long exist.

6) The use of horses for ploughing still prevails among the poorer farmers.
7) I felt very inferior among all those academics.
8) She alleged that there was rampant drug use among the male members of the group.
9) The situation raises important questions about solidarity among member states of the UN.
10) We must weed out the yellow flowers among the onions as soon as possible.
11) Mary is popular among the students.
12) Ice cream is popular among children.
13) The incident caused discussion among the public.
14) Peer pressure is strong among young people .
15) Regular outings contribute to a sense of fellowship among co-workers.
16) Alternative medicines are now winning greater acceptance among doctors.
17) Shakespeare is a giant among writers.
18) An earthquake hit the capital, causing panic among the population.
19) It's OK, you're among friends now.
20) Among her many virtues are loyalty, courage, and truthfulness.
21) The conquered territories were portioned out among the victors.
22) The bees are buzzing away among the flowers.
23) She lives in that house among the trees.
24) Bill was among the first to gain entry to Buckingham Palace when it opened to the public recently.
25) That old temple is hidden among trees.
26) I number her among my closest friends.
27) His appointment caused disquiet among members.
28) A goose was hatched among ducks.
29) He who has lost his good name is a dead man
among
the living.

30) When we know how much is profit,[http://sentencedict.com/among.html] then we can apportion the money among/between us.