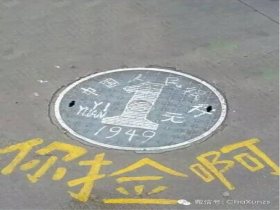 Random good picture Not show
1. It's a humbling experience to see people being so positive about life when they have so little.
2. Giving up an addiction is a humbling experience.
3. Humbling experiences on the golf course have taught her to take things slowly, and not get too far ahead of herself.
4. Despite his humbling defeat for the governorship of California in 1962, the latter had made a remarkable comeback.
5. When we are honest, we come to the humbling realization that in each abuser is a piece of us.
6. It is humbling to think of old women as major evangelists of the nation!
7. It will be a humbling experience all round.
8. It has been said that astronomy is a humbling and character - buildingexperience.
9. Isn't that both wonderful and humbling? What a complete redemption God has planned for us.
10. Most humbling, it was only a step short of the all - time shortest algorithm engineered by humans.
11. ONE of the most humbling features of the financial crisis is its ability to humiliate policymakers who, thinking that they have a bazooka in their closet, soon discover that it is a mere popgun.
12. It is inspiring and humbling to be around these great saints of God.
13. Nixon was able to humbling of the dollar as a political victory.
14. RYZ's Langstaff acknowledges that giving consumers control is humbling - and risky.
15. He dreamed of humbling his opponent.
16. The formal ones include honorific deferential , and humbling terms, all of them generally universal and systematic.
17. It is a humbling to witness how poor people are willing to share everything they have.
18. Thank you, Mr President, for the most humbling honor of my life.
19. A certain humbling from time to time is good.
20. It was humbling to take the things we didn't want to the car boot sale (yard sale) and have people knock us down in price.
21. The account of spiritual struggle that follows has a humbling and numinous power.
22. Listening to those criticisms has taught me a salutary and humbling lesson.
23. To descend into Olduvai Gorge - back two million years in time - is humbling.
24. His excruciating pains of confinement make mine pale into humbling insignificance.
25. The physical demands challenged my determination to the full(sentencedict.com), whilst I found the whole single sculling experience to be humbling.
26. Shortlisted for the German book prize, the Frankfurter Allgemeine Zeitung called it "phenomenal, moving and humbling novel, perhaps the most memorable read of the autumn".
27. Ibrahim Chaudhry, a third-year student who organized the Muslims for Life effort at George Mason, called it "a really, really humbling experience."
28. Thus, the pursuit of knowledge is in a nutshell, a humbling experience.
29. In a highly modified car like the Evo 9 GSR I once had the chance of sampling, anticipating the power after a monumental lag can be both thrilling and a rather humbling experience.
30. "The public placing their trust in me is the greatest, humbling and most awesome experience I've ever had in my life, " said Hammons, who is from Muskogee but attends the university in Norman.
More similar words:
rumbling,
gambling,
rambling,
trembling,
dissembling,
humble,
humbly,
eat humble pie,
sibling,
wobbling,
thumb,
fumble,
rumble,
mumble,
thumbs up,
jumbled,
grumble,
crumble,
stumble,
rule of thumb,
blind,
blink,
mudslinging,
lingering,
sinking feeling,
hobgoblin,
blind date,
blind alley,
blind drunk,
turn a blind eye.