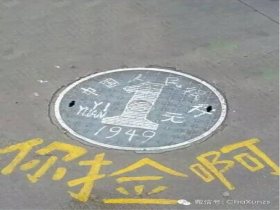 Random good picture Not show
1. She was wearing dark blue pants and a white sweater.
2. You can't wear the red pants.
3. Mr. Jay wears the pants in that family.
4. I put on my bra and pants.
5. Bell-bottomed pants are out of fashion now.
6. He put on a pair of short pants and an undershirt.
7. I've known him since he was in short pants.
8. You'll bore the pants off your grandchildren.
9. Those pants only just fit you now.
10. He rushed out in pants.
11. Anyone can tell that she wears the pants in that family.
12. Your pants fit perfectly.
13. Do we have to watch this pants programme?
14. I shit my pants when all the lights went out.
15. He wore an outlandish outfit of pink pants and green sneakers.
16. His pants rose a full three inches off his shoes.
17. Do you have these pants in a size 12?
18. Sunbathing bores the pants off me.
19. My new pair of pants is being altered.
20. I've known Eric since he was in short pants.
21. He was so frightened that he wet his pants.
22. She always bores the pants off me.
23. The place is pants(sentencedict.com), yet so popular.
23. Sentencedict.com is a sentence dictionary, on which you can find good sentences for a large number of words.
24. He wore brown corduroy pants and a white cotton shirt.
25. It had a saddle with springs sticking out, which wore away the seat of my pants.
26. After the devastating attack on its military bases, the country was determined not to be caught with its pants down a second time.
27. Walking in the surf, she had to roll her pants up to her knees.
28. Sometimes you'll get back and find that things have changed, so you'll be flying by the seat of your pants for a while.
29. None of us had seen an emergency like this and we were all flying by the seat of our pants.
30. Pilots in the early days of aviation flew by the seat of their pants.
More similar words:
pant,
participant,
accomplishments,
pan,
panic,
panel,
expand,
company,
Spanish,
Hispanic,
accompany,
pandemic,
companion,
expansion,
keep an eye on,
keep company with,
can't,
want,
giant,
grant,
plant,
infant,
peasant,
elegant,
fantasy,
instant,
distant,
merchant,
quantity,
pedantic.