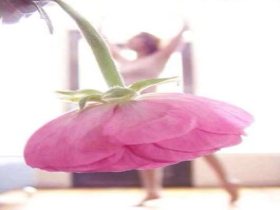 Random good picture Not show
1. The specialisms of geriatrics and orthopaedic surgery have recorded the largest decreases in average length of stay.
2. In other areas geriatrics patients are defined by their need for rehabilitation and multi-disciplinary care.
3. Geriatrics beds are those most likely to be blocked while assessment teams explore alternatives to residential care.
4. And about geriatrics never again being isolated from general medicine and surgery.
5. Sinai Hospital Geriatrics Department identified 233 older adults with heart conditions,(Sentencedict) all of whom should have been receiving the drugs.
6. Here we may draw an analogy between geriatrics and paediatrics, another age-based medical specialism.
7. When medical schools offered geriatrics as an elective, few students enrolled.
8. Geriatrics is for freaks who live with their mothers and never have sex.
9. Chief physician Lu Yongbing is a famous Geriatrics specialist.
10. SETTING Shanghai Institute of Traditional Chinese Medicine for Geriatrics.
11. Cefalu is chief of geriatrics at the Louisiana State University School of Medicine.
12. Maybe I should have gone into geriatrics.
13. They included specialists in geriatrics, long - term care , nursing,(sentencedict.com) psychiatry and other fields.
14. He will complain about having to spend time with such a boring bunch of geriatrics.
15. That fanciful world we return to, usually, when we become geriatrics.
16. Urging managed care organizations to support faculties specializing in geriatrics in medical schools.
17. The middle-aged tended to become power-happy if they had geriatrics in the family.
18. It was criticised as apparently unequal to all the needs of chronically sick children and helpless geriatrics.
19. Objective To cultivate nursing personal with comprehensive capability and improve nursing quality geriatrics department.
20. So then, before an extended weekend, sometimes you hae a surge, especially in the geriatrics floors.
21. The study is in the Journal of the American Geriatrics Society.
22. The other lowest-paid specialties, in ascending order: family practice, geriatrics, urgent care, internal medicine and infectious disease.
23. The study was published in the Journal of the American Geriatrics Society.
24. The findings will be presented next week at the American Geriatrics Society's Annual Meeting.
More similar words:
repatriate,
expatriate,
repatriation,
pediatrician,
diatribe,
patriarch,
nigeria,
patriarchy,
patrician,
theatrical,
hysterics,
patriarchal,
matriarchal,
obstetrics,
psychiatrist,
managerial,
matriculation,
electric shock,
triggering,
lyrics,
matrix,
patriot,
matrimony,
patrimony,
compatriot,
variation,
infuriate,
trial,
patriotism,
Eric.