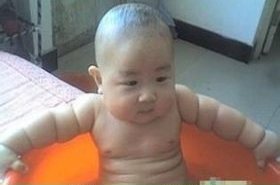 Random good picture Not show
1. They won 1?0 for the fourth consecutive week.
2. This is the fifth consecutive weekend that I've spent working, and I'm a bit fed up with it.
3. It had rained for four consecutive days.
4. He was reelected for four consecutive terms.
5. She was absent for nine consecutive days.
6. It was United's sixth consecutive win this season.
7. Unemployment has fallen/risen again for the third consecutive month.
8. After six consecutive defeats, the team was almost ready to give up.
9. The Cup was won for the third consecutive year by the Toronto Maple Leafs.
10. Can they win the title for the third consecutive season?
11. The team went down to their fifth consecutive defeat.
12. He is beginning his fourth consecutive term of office.
13. He was chosen to represent Scotland in three consecutive World Cup Finals.
14. Manufacturing employment fell for the third consecutive month.
15. They also earned their second consecutive victory for the first time since last November.
16. A player must serve a minimum of 12 consecutive months before becoming a full member.
17. She competed on five consecutive world championship teams, a previously unheard-of feat.
18. High - street sales have fallen for the fifth consecutive month.
19. Connors reigned as the world No. 1 for 159 consecutive weeks.
20. Coventry City have proved untouchable this season - they've just won their sixth consecutive game.
21. The manufacturing economy contracted in October for the sixth consecutive month.
22. Jacque Vaughn had 12 assists to reach 200 for the second consecutive season.
23. The foot, the bottom, the abyss,[Sentence dictionary] that beckons for the third consecutive season.
24. Thanks to bitter memories of dictatorship, the constitution forbids a second consecutive term for any elected official.
25. The Dukes are coming off a 73-69 loss to La Salle Monday, their fifth consecutive defeat.
26. Points had been a problem, too, with the Lakers averaging just 90 in their three consecutive losses.
27. They achieved something eight current franchises have never done, across a total of 222 consecutive seasons.
28. The Beavers are by far the worst team in the conference, having lost five consecutive games.
29. Stumpel, with a team-high 24 points, has scored in five consecutive games.
30. The last two came on the road, in overtime, on consecutive nights.
More similar words:
executive,
conservative,
prosecution,
prosecutor,
execution,
consent,
diminutive,
consensus,
consequence,
consequently,
in consequence,
constitution,
conservation,
constitutional,
secular,
security,
execute,
cut in,
insect,
cut into,
in secret,
second,
response,
secondary,
active,
native,
motive,
CONS,
incentive,
relative.