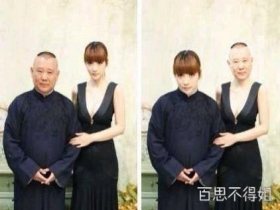 Random good picture Not show
(1) The company is having to cast around feverishly for ways to cut its costs.
(2) He slept feverishly all afternoon and into the night.
(3) They worked feverishly to meet the deadline.
(4) The team worked feverishly to the November deadline.
(5) He burrowed into the pile of charts feverishly.
(6) Congress is working feverishly to pass the bill.
(7) Nell feverishly ripped the covers off three of the files, hastily stuffing the insides into one of her empty field-dressing pouches.
(8) He began to paint feverishly, as if he had time to make up.
(9) GXU3, Lucinda thought feverishly, eyes on the clock.
(10) Nahum was becoming a feverishly energetic lover.
(11) Her mind raced feverishly.
(12) Both the other candidates have been feverishly trying to assess what damage he has caused them.
(13) An offensive must be launched, she thought feverishly.
(14) The eyes flickered feverishly like guttering candles.
(15) Behind her back(sentencedict.com/feverishly.html), her hands intertwined and twisted feverishly upon each other.
(16) Feverishly, Folly clutched at him, her arms twining around the broadness of his back; her fingers raking his flesh.
(17) She talks to me so feverishly – as if there will be no tomorrow.
(18) Elsewhere, markets feverishly adjusted to stronger evidence that the economic green shoots are for real.
(19) I began to work feverishly on the radio beacons.
(20) Four furry friends frolicking feverishly for fun.
(21) There are also scenes where Veronica is feverishly writing in her diary while sporting a monocle!
(22) City workers and volunteers are working feverishly to remove the heavy snow from the roofs of homes.
(23) She seemed almost feverishly anxious to attend to his comfort.
(24) He listed how many of those people were working feverishly on space.
(25) There was a biting wind from the right which made all the dead winter stems rattle and rustle feverishly.
(26) He set out his views in "Hind Swaraj or Indian Home Rule, " a book written feverishly, in nine days, in November[sentencedict.com], 1909.
(27) And then her hand closed on his and pressed feverishly.
(28) Apart from the badges, the main feature that has every Foursquarer feverishly checking-in is the chance to become "mayor" of a particular place.
(29) Notwithstanding its deeply polluted state, China is also working feverishly to clean up.
(30) My angst about "making it" drove me to work feverishly, even in a venue where one Nobel laureate economist considered me the class's academic caboose.
More similar words:
feverish,
liverish,
impoverish,
impoverished,
lavishly,
impishly,
foolishly,
selfishly,
roguishly,
pettishly,
sheepishly,
peevishly,
childishly,
outlandishly,
impoverishment,
fever,
fevered,
fever pitch,
scarlet fever,
rheumatic fever,
perish,
cherish,
cherished,
perishable,
gibberish,
imperishable,
reverie,
severity,
pulverise,
give rise to.