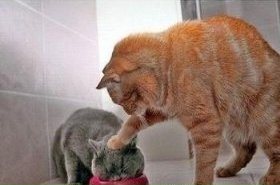 Random good picture Not show
1. Thousands of cobia swirl around the center of a traditional deepwater fish-farming, or aquaculture, cage off Puerto Rico in 2007.
2. Furthermore, the body weight of the cobia after 2-week feeding with LAB4012 was 12% higher than that of non-fed control group.
3. The delicious cobia growing so fast that can gain 6-8 kg weight in one year is a good option for cage cultures like Atlantic salmon in European.
4. Little known until recently, the cobia has become an aquaculture superstar in Latin America and the Caribbean.
5. After 42 days of feeding, lower performance of FM25 in weight gain and feed efficiency were discovered. In our trails, 30% of fish meal is limited for Cobia feed.
6. It is also concluded that subsurface-feeding activities is a better indicator of satiety in cobia culture.
7. Prior to bringing insurance into practice, the higher the degree of risk aversion of the cobia cage aquaculture producer is, the lower the optimal feed input used.
8. The feeding intensity during the period of 6:00-8:00 am and 16:00-18:00 pm was maximum. It seemed that the Cobia feeding rhythm was characterized by twilight feeding.
More similar words:
Jacobian,
jacobin,
jacobite,
phobia,
macrobian,
microbial,
acrophobia,
homophobia,
xenophobia,
hydrophobia,
agoraphobia,
islamophobia,
technophobia,
school phobia,
glossophobia,
social phobia,
antimicrobial,
arachnophobia,
claustrophobia,
photophobia,
phobophobia,
cob,
cobe,
cobra,
cobol,
jacob,
cobbed,
cobble,
cobalt,
cobweb.