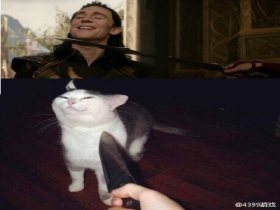 Random good picture Not show
1. They have a stockpile of weapons and ammunition that will last several months.
2. Police used live ammunition to quell the disturbances.
3. The police also found a quantity of ammunition in the flat.
4. He had only seven rounds of ammunition for the revolver.
5. They have expended all their ammunition.
6. They issued live ammunition to the troops.
7. We have shot away all our ammunition.
8. The soldiers ran out of ammunition and had to withdraw.
9. They trained in the jungle using live ammunition.
10. The letter gave her all the ammunition she needed.
11. The government issued ammunition to troops.
12. They left food and ammunition on the way—but would the enemy rise to so obvious the bait?
13. His bad behaviour provided plenty of ammunition for his opponents.
14. They confiscated weapons,[sentencedict.com] ammunition and propaganda material.
15. When the soldiers had used up all their ammunition, they went on fighting with their swords.
16. Troops fired live ammunition to disperse the crowd.
17. The soldiers needed to be regularly resupplied with ammunition.
18. We're very short of guns and ammunition.
19. His mistakes provided political opponents with even more ammunition.
20. Government forces are running short of ammunition and fuel.
21. We only have three rounds of ammunition left.
22. This letter gave her all the ammunition she needed.
23. Ammunition was seized during a dawn raid on the flat.
24. Stocks of ammunition were running low.
25. They had to meet the attack with very little ammunition.
26. The improved trade figures have given the government fresh ammunition.
27. Under cross-examination(http://sentencedict.com), he admitted the state troopers used more destructive ammunition than usual.
28. By an unfortunate mischance, the hospital had been placed immediately beside a large ammunition dump.
29. The bandits escaped with a rifle and 120 rounds of ammunition.
30. A few of the jeeps had run out of ammunition.
More similar words:
munitions,
communication,
telecommunications,
community,
definition,
united nations,
recognition,
premonition,
communism,
communicate,
incommunicado,
communicative,
communicate with,
punitive,
edition,
position,
ambition,
addition,
tradition,
condition,
coalition,
expedition,
supposition,
in addition,
mitigation,
transition,
additional,
competition,
exhibition,
composition.