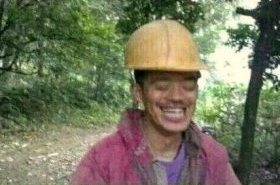 Random good picture Not show
1.
Ambition
, in a private man a vice, is in a prince, a virtue.

2. Until all is over one's
ambition
never dies.

3.
Ambition
never dies until there is no way out.

4. His greatest ambition is to sail round the globe.
5. It had been her lifelong ambition.
6. His ambition is to sail round the world.
7. His burning ambition was to study medicine.
8. Her prime motive was personal ambition.
9. She's a woman of driving ambition.
10. Have grandiose aims but puny abilities(sentencedict .com), great ambition but little talent.
11. Reynolds has never concealed his ambition to be the top dog.
12. Her ambition and dogged determination ensured that she rose to the top of her profession.
13. She fulfilled her ambition to become the first woman to run the 10,000 metres in under 30 minutes.
14. She's got a lot of ambition.
15. He's always had a burning ambition to start his own business.
16. Intelligence without ambition is a bird without wings.
17. He was frustrated in his ambition.
18. Her ambition was to be a famous singer.
19. She hoped to achieve her ambition to become a singer.
20. Your ambition,I think, is swelling.
21. In my youth my ambition had been to be an inventor.
22. Poor and stronger, not falling Albatron ambition.
23. She never achieved her ambition of becoming a famous writer.
24. She never realized her ambition of becoming a professional singer.
25. She is driven by overweening ambition.
26. She showed her elation at having finally achieved her ambition.
27. The main qualities required are preparedness to work hard, ability to learn, ambition and good health.
28. We need to steer clear of this poverty of ambition, where people want to drive fancy cars and wear nice clothes and live in nice apartments but don't want to work hard to accomplish these things.
29. His decision to move to London is closely allied to his ambition to become manager of the company.
30. To remember that success lies within myself; in my own brain, my own ambition, my own courage and determination. To expect difficulties and force my way through them, to turn hard experiences into capital for future struggles.
More similar words:
ambitious,
exhibition,
prohibition,
combination,
edition,
position,
addition,
tradition,
coalition,
munitions,
condition,
additional,
litigation,
in addition,
transition,
competition,
conditions,
definition,
expedition,
composition,
mitigation,
opposition,
traditional,
practitioner,
recognition,
acquisition,
in addition to,
traditionally,
predisposition,
unconditionally.